5 Popular Social Paid Services To Get Traffic Fast
---

You probably familiar with the situation you just wrote a great post or have awesome website, but not getting much visitors to your site.
Yes, this situation is know to me too. therefore I decided to seek for new ways how to get more visitors and traffic.
This is something that can be when you have a new website or your domain is not that strong struggling to get traffic.
In this post I'll present some known ,yet powerful ways on how to get paid traffic and fast.
This is the first article in how to get more website traffic series I'm going to write about, so stay tuned!
---


StumbleUpon



OutBrain



Twitter Ads



Facebook Ads



YouTube Ads advertising
---
StumbleUpon is social network that help users to discover unique and interesting things across the Web, almost on any topic you can think of.
The official would be : "Discover the best of the web, one click at a time"
It's among the best traffic generators that social media sites can offer according to Statcounter.
Every time a user stumbles a page, it goes into StumbleUpon lineup.
When other users search for similar content, the lineup pages will be shown to them based on relevancy and most liked pages.
How to get traffic from StumbleUpon ?
1. Have many Stumbles
The more people like your page, the higher position you'll be in the lineup and will get more impressions.
Ask for others to upvote for you and to Stumble your posts . One way to encourage user is to add StumbleUpon badge to your website content.
The integration code for that can be found at StumbleUpon badges page.
2. Create amazing content
Amazing content always sells. This is true also for StumbleUpon, which is very visual by nature.
It can be things like: user guide, infographic, video, tutorial, lists, etc. Search for what is the top content to get ideas of what
Is popular . You can do that easily with http://www.stumbleupon.com/discover/*keyword*/ just replace *keyword* with your topic.
You can also use the Popular button to see the TOP content.
3. Gain StumbleUpon followers
Find followers that have common interest as you and follow them, and hope that they will follow you back.
To find more about who to follow, click on the stumbler's profile, you'll get a graphic toolbar with his StumbleDNA,
Each color represents a different interest.
Mouse over his Stumble DNA, and it will show you how much you have in common.


Once you have build a followers base, you can share your content directly with them.
4. Post on the right category
You follow on topics based on interest categories.
Because StumbleUpon Content is categorized, you can pick one or let StumbleUpon do it for you.
The most popular categories followed by many people can be your best traffic source.
To find what categories are available, you can look in StumbleUpon list of Interests you be able to know how many followers are for each interest and what is popular now.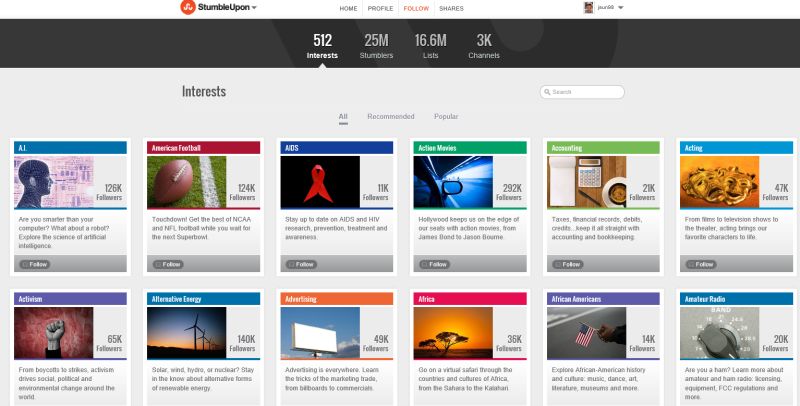 5. Use StumbleUpon Su.pr to Shorten URL
StumbleUpon has its own URL shortening system called Su.pr
When someone clicks on the shrinked link, StumbleUpon will include the social bar toolbar above the post.
Users now can stumble and share your post in other social networks as Facebook, LinkedIn, or Twitter network.
This is a great way to get more traffic and shares.


Note: in the time writing, I was not able to connect to the service. I got "currently undergoing maintenance" – I wonder why.
6. Create lists for your pages
You can create Lists and add your favorites pages into them.
Just click on the star button and you able to create new list or save into existing one.
Other stumblers can now follow your lists and you can create your own niches.


7. Make It visual
Like other social networks, pictures and eye catching visuals works very well.
Take advantage of this and add images and not only plain text to your posts.
In the The big facts sheet for the busy marketer I wrote some interesting facts about Posts with emoticons get 33% more comments, They also get shared 33% more often (social section). Read also the Headlines section to get ideas on how to create successful headlines for your posts..
8. Use StumbleUpon Ads
If you want to get fast results and have some budget, using paid discovery (StumbleUpon Ads) is good option.
The big advantage compare to other Ads services as Facebook Ads, is getting full page exposure, because your content is the Ad.
When people interested in your topic, they will get directed straight to your site.
Creating a Campaign is simple, you select your Audience, choose from 500+ interest categories and specify the budget.
A Pay per stumble can start from 0.1$.
Another option is to use engaged visitors , promising they will stay 5 or more seconds on your page. It costs extra + $0.05 per stumble.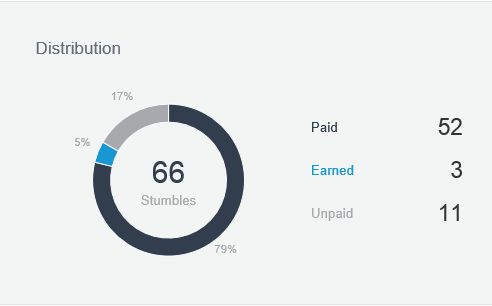 These is the Visits terminology that you can see in your Campaign dashboard
Paid Visits
Visits to a web page that met the campaign's targeting criteria.
Unpaid Visits
If "Engaged Visitors Only" was selected as part of the campaign, visits that did not meet the engagement threshold of 5 seconds will show up here. You are not charged for these visits as they are refunded in real time.
Earned Visits
Visits to a webpage that occurred organically on StumbleUpon.
These visits are free and generally occur as a result of positive campaign performance.
One good thing using StumbleUpon paid ads, is you can get more Earned Visits ,because you pay for promotion and thus you page climb in the StumbleUpon lineup.
As in other paid advertising services, I suggest to start with low budget of 10$-20$ per day and to experiment with.
Try to keep the price per stumble somewhere between 12 to 20 cents.
The recommended bid for your stumble is also available.
Rise the budget when you feel more safe, after tuning things and if it goes in the right direction.
You probably have seen the widget with posts offering you other pages to read.
The title can be such as: "content form the web", "you might also like" ,"Promoted Stories", etc.
You can see them even in big site as cnn and foxnews displaying content for readers.
What is Outbrain ?
Outbrain is paid advertising service for content promoting that use sponsored website links.
It can help to increase web traffic by presenting readers post recommendations .
Some of the posts headlines are shocking with eye catching images designed to get most of readers attention.
Another player of sponsored website links is Taboola ads


How To Advertise On OutBrain
After registering and opening account you create a campaign.
Select Targeting, Scheduling ,daily budget and how much you willing to pay per click (CPC) , than run the campaign.
Minimum budget is 10$ per day and CPC can start from 0.03$.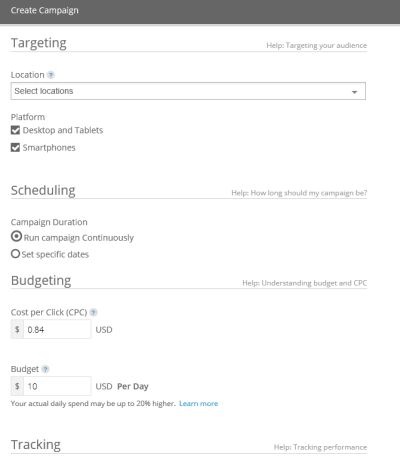 You can also select if you want to advertise an RSS feed or a hand-picked piece of content.
While Advertising on OutBrain is easy, you don't have much control as in other social advertising services like facebook ads.
You can control the location and here it ends.
For example, you can't control the displayed headline, it will be the same as the title of your post.
Note that most of OutBrain audience is looking for content to read and not buying things.
Who Uses OutBrain?
The people who use OutBrain the most are arbitrage player Advertisers.
These advertisers, buy low bid ads using OutBrain to attract users to their site.
On their own site, they show different ads with higher pay per click rate.
For example, they can pay OutBrain 0.1$ per click and than promote their own Ads while getting $0.25 per click (from other PPC service).
So, for every potential click they gain 0.15$.
Acutely they make money from taking advantage on the arbitrage between what they pay and get.
Publishers working with OutBrain ads get paid for clicks going out from their site.
What You can do with OutBrain traffic
Leverage it for your Ads banners
As I wrote, the OutBrain is used by people exploiting the arbitrage it costs to publish and advertise.
You can do the same for your site.
Promote you own banners while getting paid for clicks and driving cheap traffic for your pages.
Here is a great way to Effectively Monetize Your WordPress Site In Mere 60 Seconds
Promote your content and make it viral
Because OutBrain is a cheap, you can take advantage of this to promote your content.
It doesn't look like Ad ,but more like post so, people will be willing to click more for things that caught their attention.
You can generate organic social shares by making your content viral. The idea to start with paid promotion and to cause other
To share and spread yours in social networks.
OutBrain can give you the first kick you need for that.
Pick user emails and Signups
People that clicked to your site, had some level of interest in what you have to offer- now it's time for you to use it!
Offer them some kind of "bribe" like: download ebook, get more information, pdf, etc to get sinups and leads from OutBrain traffic.
Comparing the cost to collect emails and guarantee signups, OutBrain is a cheap way to do that and to drive more traffic to your website.
Twitter Ads is something that people tend to use less, maybe because the media character or the relative high advertising costs.
But, there are some interesting options for using Twitter ads.
Types of Twitter Ads
The ads can be grouped into 3 main categories of Promoted Tweets,Promoted Accounts and Promoted Trends.
Promoted Tweets are ones that purchased by advertisers trying to reach to a wider group of users.
You will see them labeled as Promoted and you can treat them as any other tweets, i.e: like, share and comment.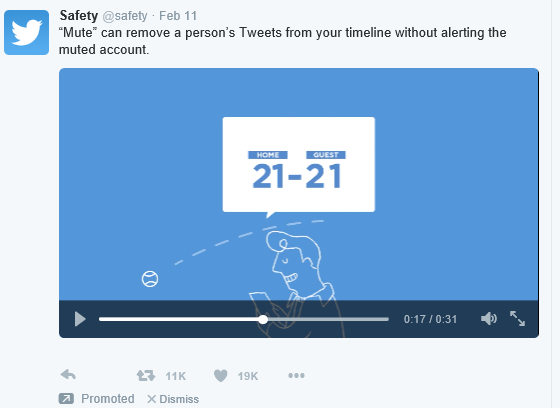 You can do these things with Promoted Tweets:
• Drive website traffic by asking users to click
• Offer coupons and deals
• Drive leads using Lead Generation Cards
• Promote sales and giveaways
Promoted Accounts, suggest accounts that people don't currently follow and may find interesting.
They allow to grow followers and to be discovered by more people.
Here is what you can get from this type of ad:
• Drive leads , get purchases, downloads and signups.
• Increase brand awareness and word of mouth sharing
• Drive web traffic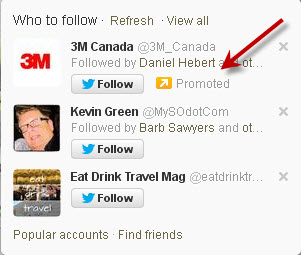 Promoted Tweets, are also labeled as Promoted to distinguish them from other recommended accounts.
Promoted Trends are time, context and event sensitive trends that advertiser are paying to promote.
As other ads types, they'll be marked as "Promoted".
They are very much like Trending Topic and some Promoted Trends can show up in user's timeline.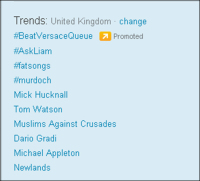 Running a twitter ad Campaign
Setting and running a campaign is easy and very similar to facebook ads.
The Campaign uses can be:
• Getting more followers
• Website clicks
• Tweet engagements
• App install or engagement
• Twitter leads
• Video views
• Custom Campaign
Let's say I want to run a Campaign to get Website clicks or conversions these are the steps to follow.
Step 1: Campaign name and time frame
Please don't select the option Start immediately, better to run continuously and to set limit from ahead.
Not must, but you can add Website tag for conversion tracking.
After you place the website tag on your site, it will begin measuring conversions from Twitter users.
Your analytics report will include things like: Site visit(User visits a landing page on an your site), Purchase, Download, Sign up or custom.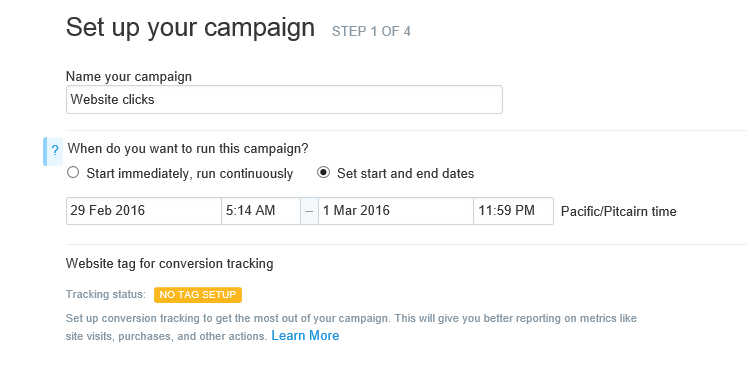 Step 2: Select your audience
This is where you set locations , gender (male, female or both) , languages ,Select devices, platforms, and carriers .
You can even select mobile carriers and Target people who first used Twitter on a new device within 1-19 month time period.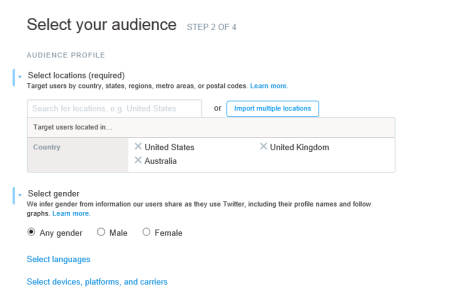 Select additional audience features
Very important section where you set your targeted keywords, add interests and behaviors.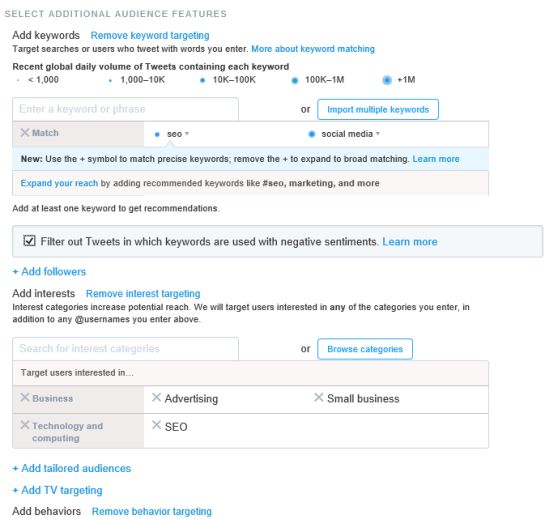 For each keyword , you will see a circle legend , showing the keyword global daily reach volume of tweets.
The larger the circle, the keyword has more tweets.
In interests you can search for targeted users with some level of interest in the topic.
You can browse thru the suggested categories and get ideas.
Behaviors and characteristics can make your campaign even more successful.
Lets see short example for Business Behavior-
I can select audience according to: Company size, age, revenue and much more.
I can target small and big firms from specific industries.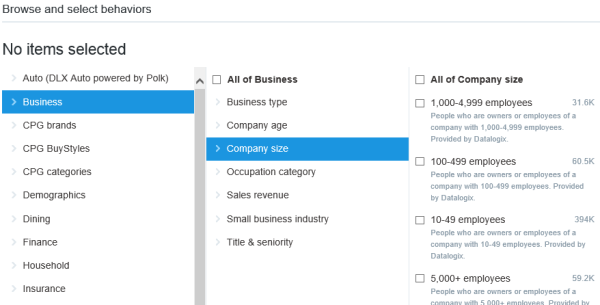 Lets say I want to sell PC games, I can find Behaviors in
Technology—>Gaming consoles, video games and accessories—>Frequent online gamer
Combine that with young people in the correct ages and countries and you have a winning formula.

You are able to add Behaviors of-
• Tailored audiences from lists or Website visitors,
• Add TV targeting for users who engage with television programs,
• Add event targeting.
One nice thing about event targeting, is been able browse events.
See how I can target audience for the event 2016 MTV movie Awards
It can be sport, movie , political or other event avilable.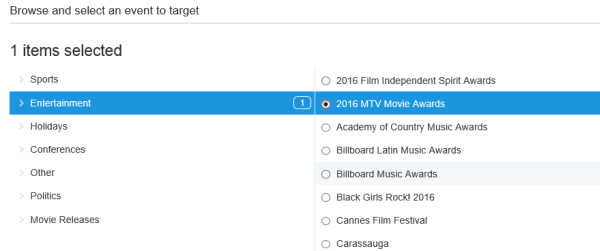 There are few more options to play with, so take a look and try them.
Lastly for this step, Customize where Promoted Tweets appear.It can be
• On the Users' timelines ,
• Promote Tweets to users when they visit profiles and tweet detail pages on Twitter
• on both the above
On the screen side, you'll get an audience summary with your selections and the potential audience size.
You want to be in the green zone to get enough impression for the ad, but not over it, because than it's too wide and not effective.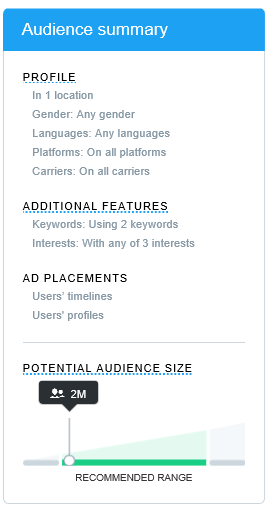 Step 3: Set a maximum daily budget and total budget
You can start with very low daily budget (0.01$) but , the impression will be so low, almost zero.
For clicks the budget has to be some where between 1.5$-3$ per click.
This is not cheap, but considering it as super targeted audience, maybe it's worth if you can afford it.
If you been able to convert these clicks into customers, it can pay off.
The reach summary will show you how much daily clicks and impressions you can expect.


Use the Advance option if you like to set a fixed bid or set maximum bid.
For example, I can set bid to 1$ and get 10-15 clicks assume I'm above other bidders.
The reach summary calculation is set on estimation made according to how the campaign setting was made.
My advice, is not to use this manual option , unless you know what you do.

Step 4: Choose your creative
This is where you actually set the tweet ad.
Add your maximum 140 characters and optional Website card , which is in fact image with link.
Or-use existing tweet, it can be one or more depends on your campaign.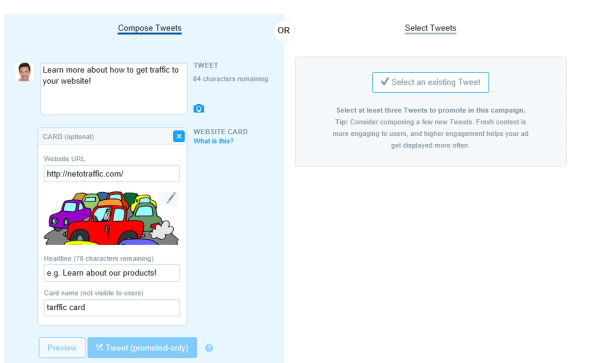 Tips for making successful twitter ads Campaign
• Set time limits for your Campaign
• Make sure you're in the green zone of audience summary . If you too deep inside, maybe you're not targeting the right audience.
• Use Behaviors to wisely select your target audience
• Set pricing to automatic bid. Your bid will be optimized to get the best results at the lowest price
• Use Website tag for conversion tracking to collect more data about user behavior
• Track your conversions from twitter campaigns dashboard.
You'll be able to see analysis of : impression, clicks, platforms, Keywords, locations, demographics and more.
This topic is big enough to get it's own article, therefore I'll highlight some important points.
The concept and even the visual interface, are quite similar to Twitter Ads, so I spare the guidelines and photos.
I suggest that you make your ads from the ads manger (see in red).
It offers some powerful functionality for ads creation and management over the quick options.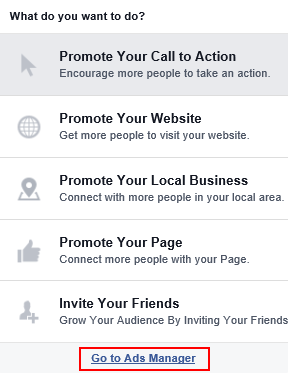 Some types of ads are: Boost your posts, promote your posts, sent people to your website.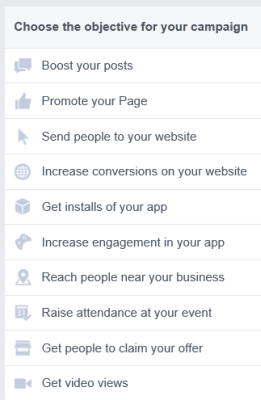 Facebook Ads vs. Google AdWords
This is a common question and here is an answer from Aaron Zakowski:
"If people are searching for your product then Google is probably a great option for you."
"However, if people aren't searching for your product (or they don't even know it exists), then Facebook is the best platform to get your ads in front of people who would be likely to use your product if only they knew about it."
Facebook ads Ideas
If you want some inspiration and ideas for facebook ads design ,take a look at 500+ amazing Facebook Ads examples to get inspired.
Tips for making successful Facebook ads Campaign
• Use "Interests" and "Behaviors" to control the audience size and focus your ads reach.
• Narrow your audience to be some thing between 0.5-1 Million people.
It was found to be the optimum audience size for digital marketing products and services.
• Create a buyer persona for you customer before you begin your campaign
• Start with daily budget of 5-10$ and adjust following the results
• When bidding, use oCPM to get the best results. Set price to: "Get the most website conversion at the lowest price"
• Use a standard delivery time for more predictable results
• Know that only 20% of the ad can be text , otherwise your ad will be rejected.
You can check ads using the grid tool.
• Add one call to action to each of the ads components: Headline, Text and description
• Include one image in your ad. Facebook also offer image stocks you can pick from.
• In your Ad include one "pain" point and the solution. This works fantastic.
For example here is one pain point: "Still struggling with…" and the solution "with… you don't need to…"
• Review and change the campaign after no less tha 24 hours. Than decide if you want to scale up or change it.
• Read Aaron Zakowski, 38 Proven Facebook Ads Optimizations to Boost Conversions , from my resource page
• Some Advance campaign options for converting new users are: Lookalike Audience Based on Your Conversion Pixel, Interest Targeting and Retargeting
With over a 1 billion users and the 2'nd biggest search engine after google,
Using YouTube ads to grow your business can be the next thing to do.
Types of YouTube ads
TrueView in-stream video ads
Non-skippable ads: The kind that force people to watch, 15-20 seconds long.
Skippable ads : Don't force people to watch. Can be shown In-stream and In-display.
After 5 seconds, the viewer has an option to skip the ad.
Charge method: You pay according to the viewer watch duration of 30 seconds or less, or if viewer engages with your video,
whichever comes first.
Length recommendations: less than few minuets, around 15-30 seconds is best.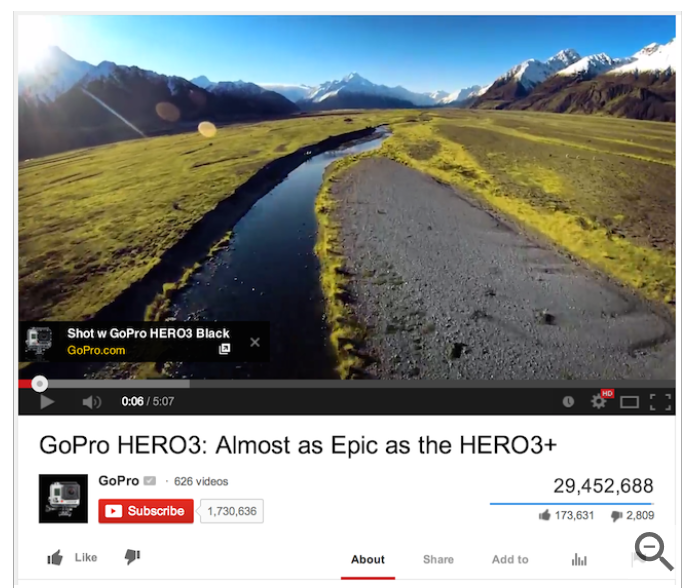 TrueView in-display video ads
In-Display Ads: ads that are shown in the search listings, promoted videos overlay, partners websites and related videos section.
Charge method: You'll be charged only when viewers choose to watch your ad by clicking a thumbnail.
Length recommendations: longer, can be minutes to hour+.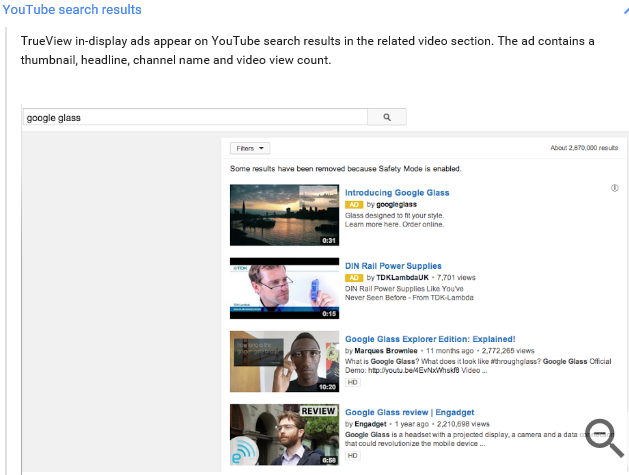 For more on these ads types, see Video ad formats
How much does it cost to run an ad on YouTube?
YouTube charge pay per view of their ads, with an average cost-per-view ranging somehow between 0.10$ to 0.3$
The In-Display Ads are the more expensive ones.
How to create YouTube Ads
If doing this yourself, you can use YouTube's Video Ad Builder a tool that will follow you step by step in the building process.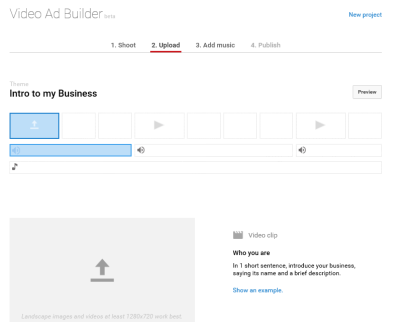 To record the video for your Ads , YouTube recommends using an app called Directr that comes with some storyboarded templates and enable to upload your videos to YouTube. [In fact, Directr is now part of Google] But, you can upload using the Video Ad Builder tool .
For TrueView ads you'll need to create campaign using AdWords.
Pick a location , targeting section like: YouTube website, select relevant Topic, The Display URL ,The Landing page URL where people will be taken to when they click on your video.
Using Adwords reporting for your TrueView campaigns, you be able to see video ads metrics including views, view rate, and earned actions that aren't available in any other tools.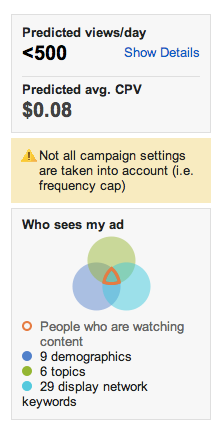 Tips using YouTube ads
1) In-stream are ads shown at the start of a video. They are more common ads for YouTube advertising.
2) In-display ads aren't disruptive as in-stream ads and are good to use for targeting certain keywords.
Use them to catch people that make search of your desired terms, and the ad will appear in the search listings.
3) In- display ads can also be used to grow a YouTube channel.
Offer visitors other similar content to what you have.
4) Use in-stream ads for short and quick videos, in-display ads for longer videos.
5) Write good headline to achieve higher click-through rate.
Also work on your description, it's good to include a call to action in it and choose eye catching thumbnail image .
6) Track and Optimize your campaign
For In skippable ads , look at the view rate which is the number of people who watch your video, after seen the thumbnail image.
For non-skippable ads, the most valuable metric to look is CTR (Click-through-rate).
A low CTR could mean you're not targeting the right people or you're video is not good enough.
7) Don't forget about Youtube Creator Studio.
Creator Studio is one place to find all of the features and tools to organize your channel, manage videos, and interact with fans.
Want more Best Paid Traffic Sources ? Daniel Louis has few more great ones for you.
---
Wrapping up
Having a content alone is not enough. You need to put some efforts to promote it.
The numbers some pros are talking about are, 20%-30% of your time spending on content creation and 70%-80% for promotion.
For sure ,there are people who need your help and will be interesting in what you do – it's true for any topic
Using paid traffic sites is a great way to ensure you have steady flow of visitors.
I showed here some of the best social paid traffic options to get more website traffic and higher exposure.
My advice, is to always look on how to diverse your traffic sources.
Note: Facebook & LinkedIn groups review moved to another article.