40 White Hat Creative Best Link Building Techniques
---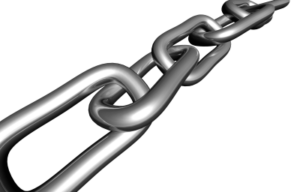 External links are highly important when it comes to web site's ranking,
How can you get worth and safe links for your web pages?
In this article, I want to show you some creative ways for link building and how to use them. There are many more, all depends on your imagination, creativity and the effort needs to put into it. As usual, some are easier to follow, choose the ones you feel most comfortable with and that fits your style.
1. Help a reporter out
2. Take part in Forums
3. Answer to questions on Quora
4. Replicate your competitors links
5. Get Wiki links
6. The skyscraper Technique
7. The "Robin Hood" Technique
8. Finding related broken links
9. YouTube Video
10. Google Plus
11. Create infographics
12. Social media for link building
13. Build Tier Two Backlinks
14. Make External Links to Authority Sites
15. Directory Submission
16. Give Testimonials
17. Audio Sharing Sites
18. Web Tools
19. Scoop.It
20. Sent email to your outbound links
21. Reclaim Links
22. Roundup Posts
23. Set up RSS feed for your blog
24. Write a press release
25. Find Opportunities in Wikipedia Broken Links
26. Getting links from educational sites
27. The Moving Man Method
28. Transcribe videos from other influencers
29. Make Comments with commentluv
30. Reverse Image Search
31. Article submission
32. DMOZ- the Open Directory Project
33. Image Directories
34. Internal links Architecture
35. Business Citations
36. Reciprocal links
37. Guestographics
38. The Merger technique
39. Blog Aggregators
40. Website Feedback Sites
Before you start reading
This is a long article (over 6000 words) and best is to read it part by part. take the time to read and understand each method, find the easiest ones for you to start with, then try some more. Obviously, I couldn't go into full details of each technique as it would easily become double in length.
I was trying to give the essence and most details so you can look for more yourself. There are some great ways there and I really put many days in collecting and bringing the best one for you. If something is not clear enough or you want me to expand some more, write it in the comments.
Enjoy reading and successful link building!
I relay like to get your comments, thoughts, hard points, etc!
Free inside this Article
* A Free set of beautiful web and internet icons for your website!
* A Free link building infographic!
What is link building?
Link building is a name used to describe the process of getting mentions (links) from other web pages which points to a page on your site.
This mention is done by hyperlink tag a using the href attribute to specify the URL of the page the link goes to.
Suggested reading about On page meta tags.
Because links are major and dominant ranking factor, they are used in search engine optimization to improve a site listing (SERP) and to get more organic traffic. It is also referred as an off page technique seo, something that is not done from your site.
But you need to know, building links is a difficult and time-consuming process.
Sometimes, getting one authoritative link from a major site is better than getting 10 others low-quality links.
1. Help a reporter out
Haro which stands for Help A Reporter Out ,is a service for journalists to quickly find sources for their stories using general public and to gather feedback from people. Journalists can connect with people who are experts in particular issue for getting advice or collecting evidence for their covering stories.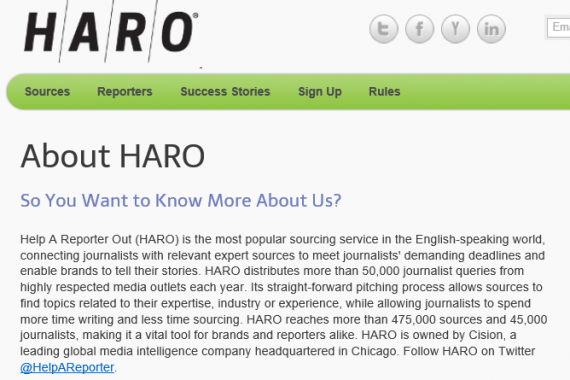 After you subscribe to Haro, you will receive three emails every day with requests for sources in specific areas. If this something you know and has expertise in the field, you can respond directly to the reporter of the request. What you gain is an option to include information about you and your blog earning a worthy backlink.
A nice way to seek for help is from twitter, you can see query number and many HARO request at an instance.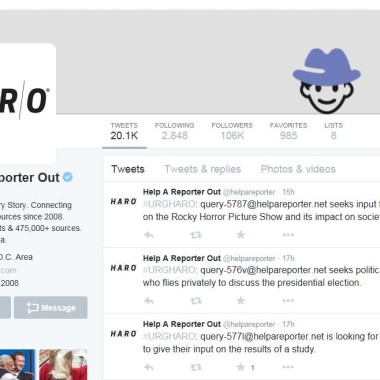 This is how a query looks like when a journalist needs a source for a story: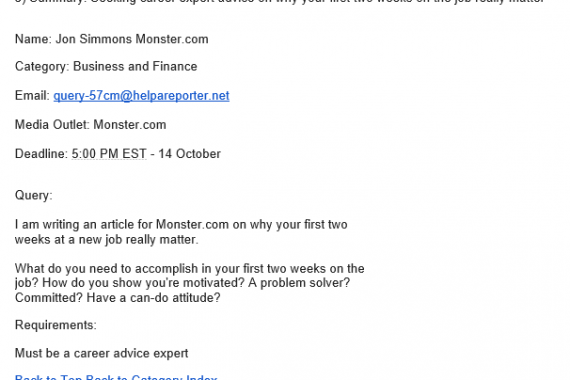 He posts details with his name, category, deadline, other requirements and how to reach him. straight and simple.
2. Take part in Forums
Use forums related to your niche for link building. Register to one of these forums to answer people questions. When you answer, add a link to your website. most links will be No Follow. Be aware, not to put a worthless link to your website, you should link only if there is relevant post or article to share.
There are times you'll just answer to questions without linking, what you'll gain is more reputation and people getting to know you, at other times you may add your link. Avoid spamming and answering on things that you don't have adequate knowledge, otherwise, you may be banned off the forum. A good forum to start with is Warrior Forum that specializes in Internet Marketing & Marketplace, It has a large number of viewers and participates and you can get and share many ideas.
Other good forums are Wicked Fire known as one of the top Affiliate Marketing Forums on the web and The Digital Point Forum with Discussion related to search engines, marketing, tools and other technical aspects.


3. Answer to questions on Quora
Quora is the place for questions and answers. You can ask or answer and share your knowledge with others. The principles are the same as in forums, answer to a relevant question and place your link with caution not to spam. The beauty and simplicity of Quora allow you to find dozens of relevant questions just by typing a keyword, to filter the question by topics, author or time and start answering them. If you focus on questions related to your industry and knowledge and really try helping people, the backlinks to your posts will be a nice bonus while getting visits from people reading your answers.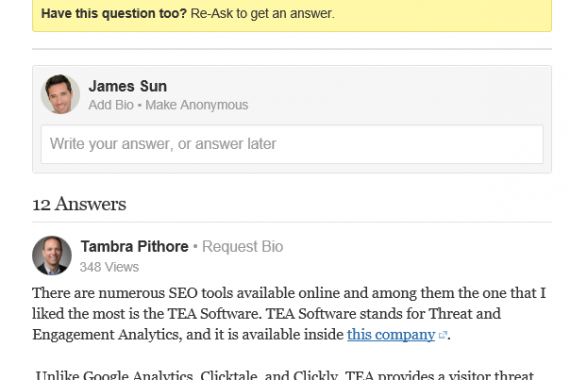 Even so, the links are No follow, You can get high exposure to well-answered questions, people can share your answers and this is a great way to get traffic as well earning links.
4. Replicate your competitors links
You can use some tools like ahrefs, majestic, SEO SpyGlass, Open Site Explorer to find out more about your competitors' links. I use ahrefs standard for my work, if using the free version, you can only see the top 5 backlinks of each report. After you have a list, pick out the best backlinks. What is a best backlink? It depends on the tool and matrices you use. In ahrefs, it will be the URL rating or Domain rating. Next step is trying to replicate these Links. Some links like forum, blogs and comments sites are easy, other will be harder to get. If this is a guest post, you will need to send an email to the website owner asking him to submit your own article / post.
Know you can't replicate all links, in some cases, I saw some competitors with rented links (black hat seo) from super strong domains that costs 100$ for link per month- we don't want to do the same . Yet, you can and will know much more about you competitor's backlinks and can find some good alternatives in most cases.
Here is one Email Outreach template you can use to ask adding your link, don't get disappointed if you don't get many responds . The conversion rate to accept is 5%-10%, so for every 100 emails, 5-7 will be fine.
If you want to get a better conversion rate , read how Maros Kortis reached a 16% response rate in email outreach
Hi [Owner name],
I'm writing because I wrote an article that I think would be good for your site and your audience.
It can teach your readers about [some value]
I just thought I would mention it to you because you linked to [competitor URL], but you forgot to mention [your URL].
Anyways, keep up the great work!
Cheers,
[Your name]
5. Get Wiki links
What about getting backlink from one of the biggest, oldest and high authoritative websites on the internet?
I will show you how to get as many backlinks as you want and for free from Wikipedia.some of the advantages Wikipedia link has are: high value backlink, option to get traffic to your page from people reading the Wikipedia value, trusty domain in Google's eyes, many of the top search results terms are for Wikipedia values. the link type is No Follow.
What you need to do is first to look for opportunities of links that are Dead link (broken link, that is no longer active) or need more Citations (sources). One approach would be to use google search with site:wikipedia.org "Keyword" "dead link"


Yet, there is a better and easy way- using wikigrabber.
Wikigrabber, is a free online tool used to Quickly find Wikipedia pages that need citations and dead link replacement. In yellow, you can see links that need citations, in red you can see dead links.
Here I typed the word "blog write".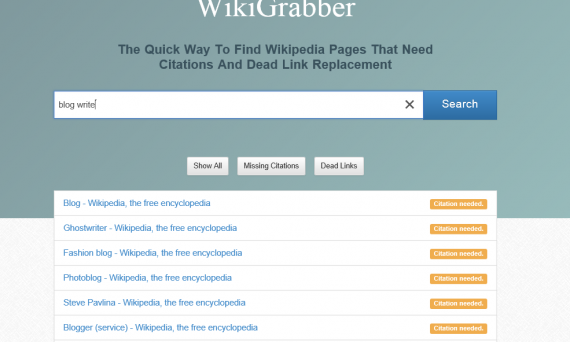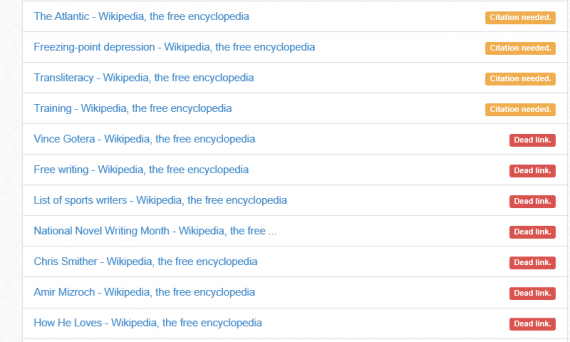 After we found the opportunities links we can start the process of getting links to ourselves.
First, you need to open an account at wikipedia.org, it is free, and then you need to be involved somehow in the wiki community.
Start by fixing other relevant values that are in your industry or things you have knowledge about and see that you are approve for that.
Finding and fixing is easy, once you over it you can find articles directly related to your website and fix them. At this stage, you can add a link pointing to your content.
You can add relevant citations for existing values from your own content or you can replace dead links with new content of yours.
Before creating a new content, make sure the page is worth the effort. Use a backlink checker to find how much backlinks and referring domain are. After updating or replacing the page, find the websites that are linked to the wiki page and outreach their webmasters asking them to update the dead link with your new link.
As always, you need to provide related and quality content and not spamming. Putting just a link to your poetry website in value about cats- will not work. If you came across a page that you really want to get backlink and you can't offer relevant content- create a new one. Take the time and make it relevant and only than get yourself a link. Using the wikigrabber make it easy to find something related to you page.
6. The skyscraper Technique (Link baiting)
This can fall into the category of Link baiting – a creation of content that is designed to get other content producers to link to it.
This is 3 steps technique From the legendary blogger Brian Dean.
Step 1: Find link-worthy content
Step 2: Make something even better
Step 3: Reach out to the right people
In the First step, you need to find a content that's already generated a ton of links- this can be thousands of backlinks and hundreds of domains.
You can use Open Site Explorer, google search or other contented system (such as Ahrefs Content Explorer).
I even used Ninjaoutreach for that.
In the second step, you want to do the same, but better. Longer, up to date, Better Designed, etc.…
Your purpose is to make it better on every aspect.
Step three is Email outreach; this is maybe the hardest part. You look for a website from your industry that have interested in your topic and has a link to an article on that topic.
Then you use email template, the kind used in Replicate your competitors links: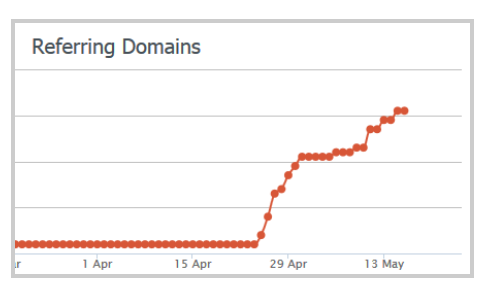 In his experiment, Dean sent out of 160 emails and received 17 links: an 11% success rate.
You can see the referring domains after using "The Skyscraper Technique" on Dean page, the number of backlinks to that page shot up like a rocket.
7. The "Robin Hood" Technique
This method is brought from Tim soulo, the idea is to "steal" content or ideas from big or successful blogs and publish them as guest articles on smaller blogs.
It consists of 2 phases:
Phase #1: Coming up with a cool article idea that will happily be accepted by any blog.
Phase #2: Finding dozens of new smaller blogs that accept your article.
To find ideas and relevant articles he uses Content Explorer, but you can use google as well.
look at page 10 of Content Explorer (or google) results for a list of articles that were not that successful. What you do next is to outreach the blogger and offer him your piece of article.
He claims for 70% success rate if your content is good enough.
8. Finding related broken links
You want to find broken links which related to you niche and replace with your links.
Look for: not update resources, sites with changed url, changed names or services, resource pages, round-ups, recommended reading sources.
After you found the links, run backlink checker on the links and pick the most valuable and with the highest change to get link from.
Then, sent email to the site owner, mention you saw a broken link and suggest to replace it with your content.
Here are some search query to use:
"roundup"+your keyword
"top blog posts"+your keyword
"links"+your keyword
"favourite posts" +your keyword
"recommended resources" +your keyword
Let's make a quick example,
Before we start, go to chrome extension and install "Check My Links". This extension will help us to locate broken links easily on the page.
I Goggled for "best web design resources 2012" and picked this result:
http://blog.proofhq.com/the-200-best-graphic-app-web-design-tools-resources-categorized-007536/
I left click on the "Check My Links" extension icon and got 11 broken links , you should look at 404 results- "page is not found".

I picked the first 404, Pixel Snacks ,http://www.uiparade.com/pixel-snacks/
Then I went to ahrefs site explorer to find all of the URL backlinks (you can use also open site explorer or similar tool).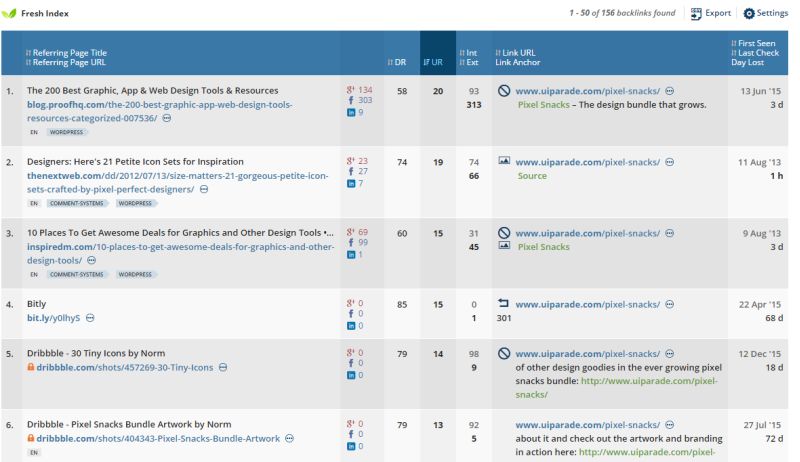 Now, pick the best links with high metrics (domain or URL rating) and contact the post author telling him you found a broken link on his page, while offering him your new post to link to.
9. YouTube Video
In my Organic Search Article, i already mention that YouTube is one of the strongest domains that exist with the potential to millions of viewers. And has become the second Largest Search Engine. It is easy to open YouTube account and upload your video along with you web page link. Try to write long enough description of at least 250 words, it can help search engines to find your better.
10. Google Plus
Many popular Communities in google+ have high PageRank and consider high authority links.
Join to one of those Communities and start posting on regular basis. You can post images or funny things and not necessary about your site. With each post, you get a dofollow link back to your Google+ profile and more value to your page. Another great thing I love about google+ is you can get your link indexed within few hours, so when I make a new content, I just post a link there knowing it will be indexed soon.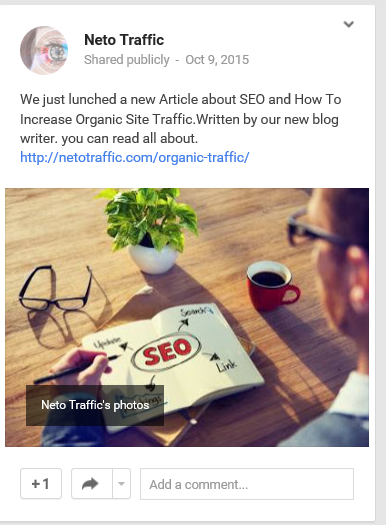 One Remark I got from Moosa Hemani , is that for some Google+, the audience is skim or not exist on all niches.
So, it might not be good for everyone. (thank you Moosa!).
Why links are so important ?
read the SEO section of the The big facts sheet for the busy marketer: Marketing Statistics and more
11. Create infographics
Infographics , also called Information graphics are graphic visual representations for data, idea or information that you want to present quickly and clearly. You do that by taking a complex idea and explaining it with graphics to make it easy to catch or making something funny and eye catching.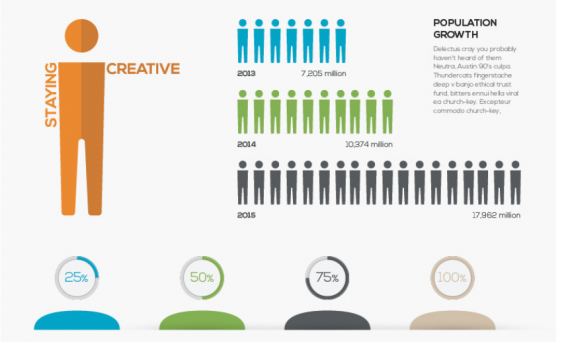 Than share it with people, like on social networks and they will share it with others. Your infographics can become a hit over night, you gain both traffic and links. Do not forget to include your link on the bottom of the graphic.
I want to recommend about a free tool I found lately Easel.ly. it has a mass of ready to use infographic templates you can edit and change or to crate a new one from scracth.
To get infographic ideas, look at Pinterest and make some search for your subject. As an example, I searched for "seo", and one of the results lead me to http://www.visualistan.com/ where you can see the bottom of the infographic below. what I want to show here, you can add a sharing code to your infographic with a link pointing you.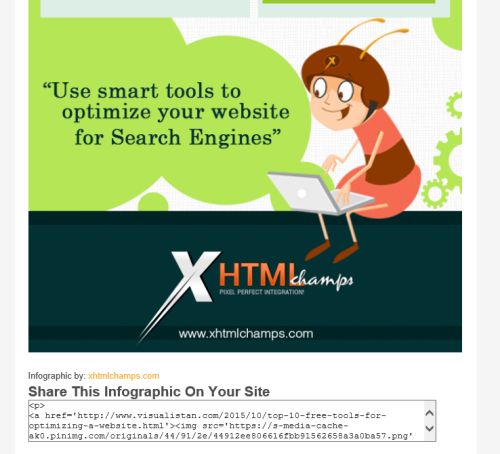 Use the Infographic Embed Code Generator or Embed Code Generator to create a shareable link and add the code to your page. It will create a box similar to the above.
But, it won't ends just here. Submit your work to some free infographic directories to increase the chances of getting more links. website owners are looking to add infographics to their site directories, tend to use these directories.here are some free infographic directories to use:
http://www.coolinfographics.com/(PR6)
http://dailyinfographic.com/ (PR6)
http://www.nerdgraph.com/ (PR3)
http://www.infographicsonly.com/ (PR3)
http://topinfographic.com/ (PR2)
Get a Free link building infographic

12. Social media for link building
You can use search for people in many ways using social networks.
One of the easiest is twitter, just write what you want in the search box and you'll get many results. Make lists of people who tweet the most about your keywords for later use. In your next post, tweet and sent a direct message to these market leaders in the lists. Start by saying you saw their work and you have something to share that can be interesting for them.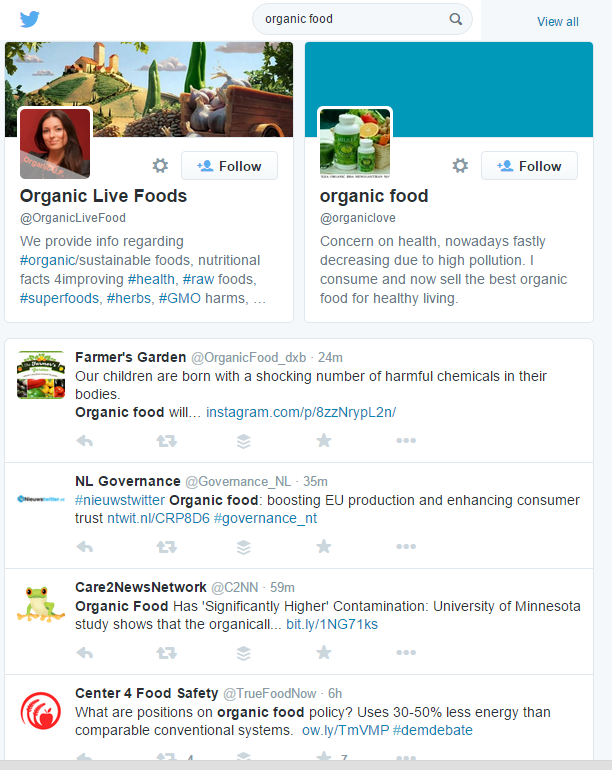 See how easily I found organic food leaders and people who tweet about these, from here I can start building a list of influencers, I got also related articles , photos , videos and news.
Check the more options filter and advance search for words, people, places and dates.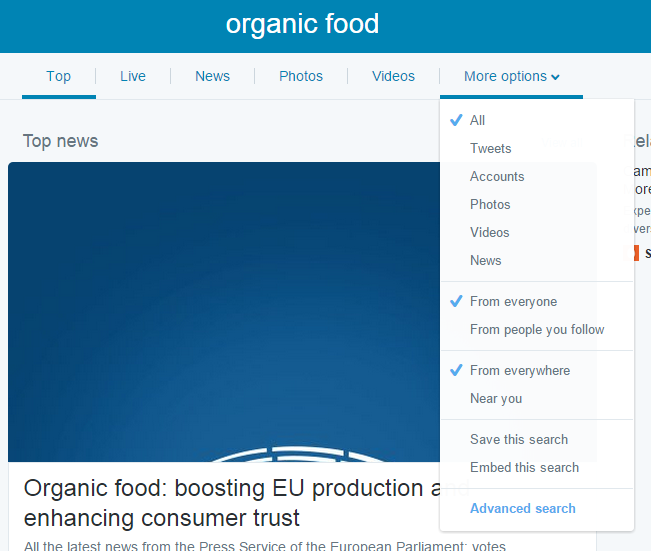 Can you rank without links, using social media signals?

13. Build Tier Two Backlinks
This is one of the classic method of building links used by many. Make sure you know what you are doing or use an expert. Nathan Gotch wrote two articles with full of data about how to that right. In short, Tier one backlinks are links that directly linked to your money, business, or personal website. These can be PBN Links, Paid Links, 301 Redirects, Guest Posts, Web 2.0s. A good option here would be a blog in Tumblr and to add images and links to your website from the posts.
Tier two backlinks are links that directly hit your tier one backlinks.
These can be Web 2.0s, Article Directories / Wikis, 301 Redirects, Social Signals, High PR Backlinks.
Note to build more tier one properties to spread the links out across the properties more naturally or not using too many tier two links pointing to your tier one. Besides, your anchors selection is important. This can be easily subject for a new post, so I skip the details.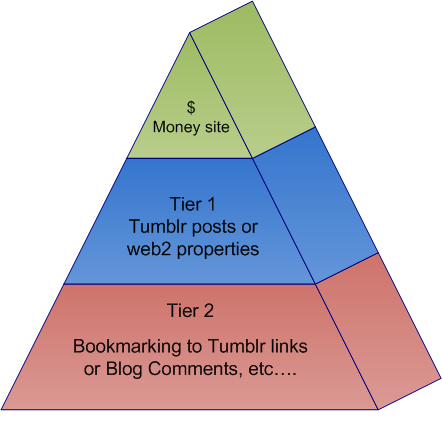 You can visualize how two tier pyramid looks.
Based on this idea, there can be tier 3 backlinks building with more links pointing to the layer above.
14. Make External Links to Authority Sites
Among his ranking factors, Google check your keywords for a particular topic, but not only that.
He checks also for external links in your page that are relevant and high valued.
The logic is, pages that refer to other higher and important sources tend to be good and quality sources from pages that don't. Referring to other pages in your niche and bringing more supportive facts is making your webpage a bigger source of information.
So, if you refer to high quality and relevant links in your posts, you increase your own importance. There is a correlation of at .30 between External Links and high ranking as you can see from Moz. This number seems small, but it is actually one of the highest correlations that moz study found.
Link to at least few quality and relevant sources on your posts, be aware of anchor text not to be the same as the words you are trying to rank, but slight different.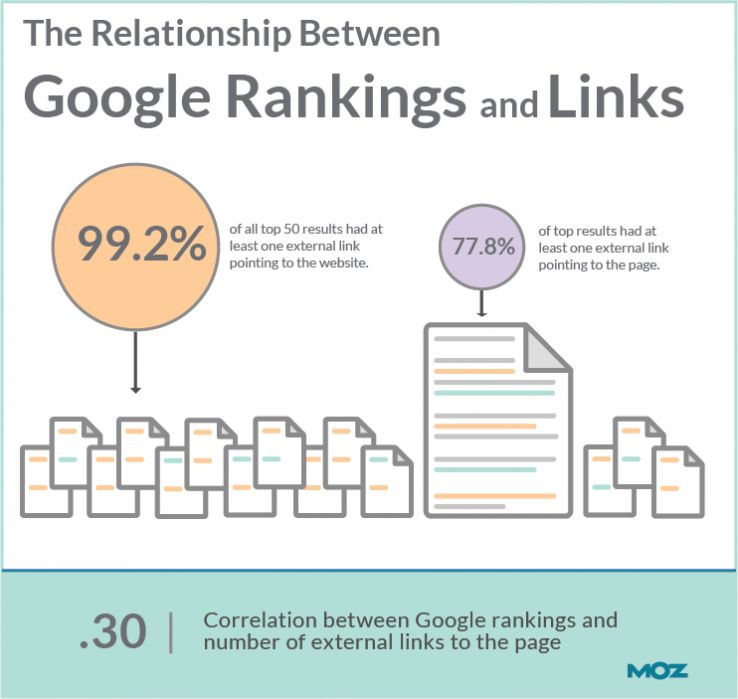 15. Directory Submission
Website directories can get you backlinks almost immediately from some high-authority domains. There are many website directories out there, and some are better to avoid because there is a change to get penalized by Google. links from the right directories can be great for you site.
Brian Dean has suggests this free ones:
R-TT Directory
So Much
Directory World
All The Websites
But, It even better is to get a backlink from a relevant directory. Look for Niche targeted directories to get your DoFollow link from.
Just search in google: your Niche + "Directory" to find such directories.
16. Give Testimonials
This can be a nice way to get some worthy back link and a win-win situation for both you and the service provider or seller. Offering a website good testimonials for their product or service and in exchange to put you link. The other option will be to buy a product or service on such a site, only to provide a review. Off course, you should, check the quality of the backlink you get before doing that.


Example for testimonials on WPZOOM , a powerful domain with ahrefs url/domain rating of 86/72.
17. Audio Sharing Sites
Few people are aware of that, but many audio websites are great authoritative sites.
I checked a few of these site and they have great domain rating (DR). Soundcloud, mixcloud, everbnation with DR of 83, 74, 77 respectively- so , why not using them ?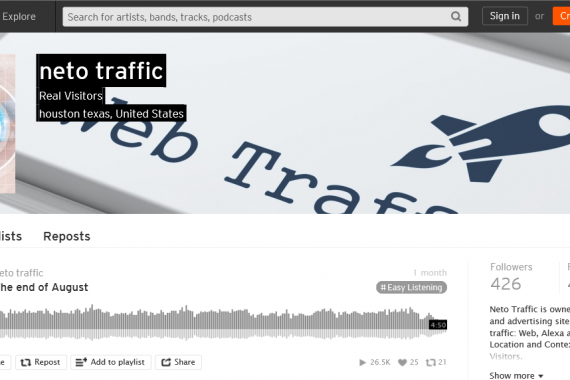 What you need to do is create a piece of audio (music) and upload it to one of this audio sharing site. This not have to be a masterpiece, a record of you self-talking will be enough. no one is checking the quality and all we want to get a link there. If need, you can easily find legitimate voice records you can use.
18. Web Tools
Creating free online tools can be a great way for link building. This can be some kind of calculator, free to use scripts from other sites or a web utility. Domain age checker and Whois Lookup are good examples for such tools and used by many.
See example from whois-search they permit you to place a code on your website to allow visitors to search directly from your site.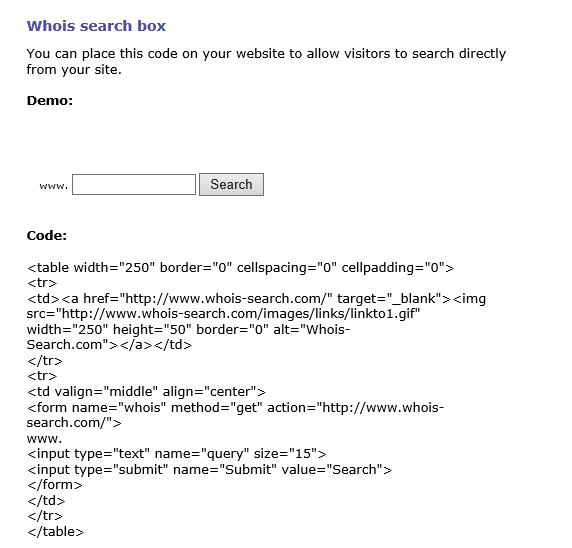 First, you gain a link back to you by mention or giving a code (as whois-search did) , second people may find your tool from search results and you get traffic. Remember to put some call to action on the web tool page.
19. Scoop.It
Scoop it a content platform that has one central page, called "magazine" in which you display web pages that share the same topic. The process also known as "curating", which means creation through collation. This can be one of the best ways to promote content and to get strong backlinks fast. In the free version, you allowed to collect up to 5 topics, and "scoop" websites or publication for you topic by adding to your magazine.
Here how it looks like, you can see the curator name and the topic- all in a format resembling a magazine.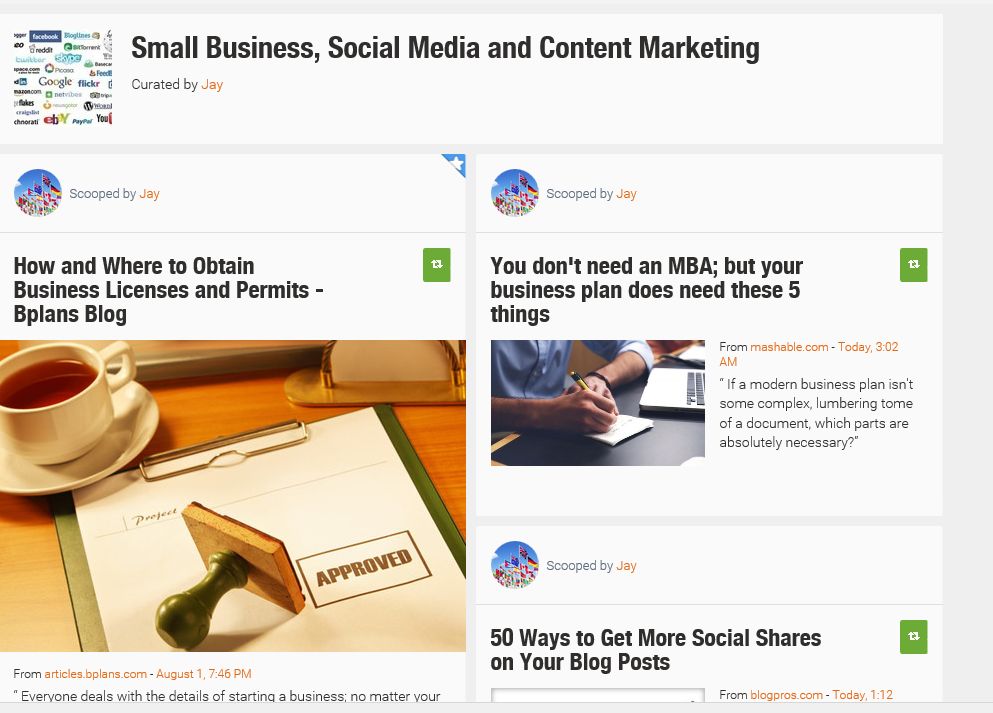 How to use it?
Since many pages are with high Page Rank, you can see the potential to get a link from them. After the free registration, create a new topic where you want to add your content. Search for pages that curate content like yours and find ones with a large number of page views. When scooping, suggest your new content to the high impact curators, you just found. If they like it, there is a change they post your content in their page and you will get a great backlink from them. So, by creating relevant and strong content you can get quality backlinks fast.
20. Sent email to your outbound links
Sent email to your outbound links mention after your wrote a new blog post. What you want is, telling them you wrote a new article and put a link pointing to them. Do it politely without asking directly for a link, in some cases, it can pay off.
Example for such outreach template:
Hi [owner name],
I am following your work at [website] and really love what you do!
I think you have a great and useful website.
You probably get tons of people every day who are in love with [website], so I will not bore you with my reasons.
Anyway, I just want to let you know I wrote a new blog about [content name] and mention your page there [link].
Thank you for your time and reading my mail.
Cheers,
[your name]
Get a Free link building infographic

21. Reclaim Links
Take advantage of mentioning your brand name or website to reclaim your link.
When you find mention belongs to you without a link, sent an email or contact the owner and request him nicely to link back to you.
There are several way to know, one is using Google Alerts, you enter the pharse you want to be notified and select other options as how often, language and region.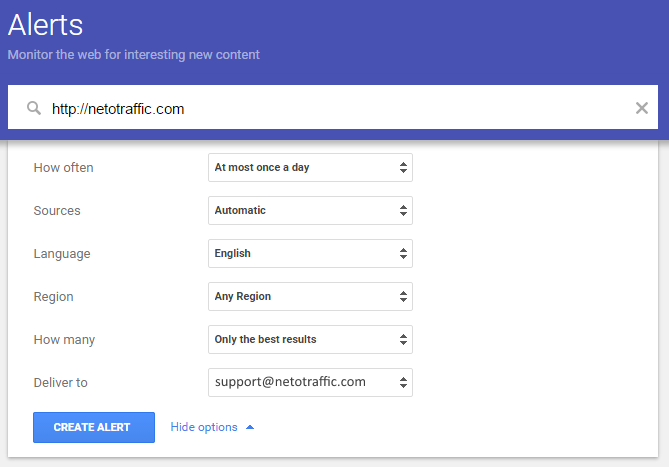 You can query on you website name, brand name or any phrase you like.
Note: for URL use some variation options, so that you don't miss any alert, like:
http://yourweb.com
http:// yourweb.com/
www. yourweb.com
www. yourweb.com/
yourweb.com
Another way will be using socialmention, as suggested by the Top blogger Neil Patel. With this, you'll be getting the links, source, mention time along with some statistics about avg. mention, sentiment, top keywords, etc…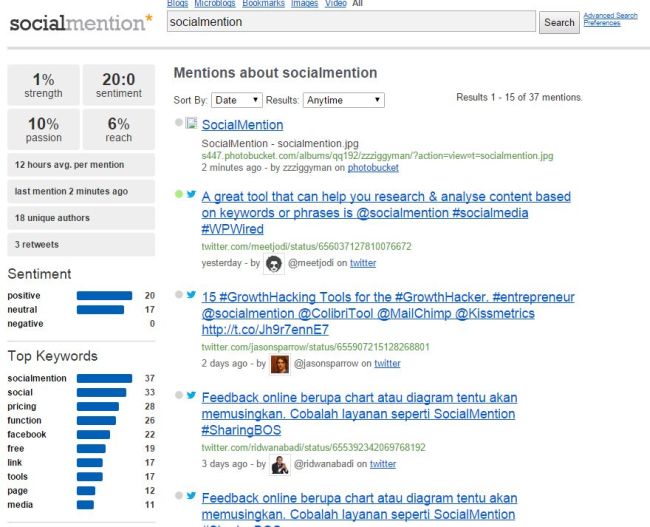 You may refine your search to last month to check if your URl exist.
22. Roundup Posts
In Roundup posts your goal is to interview as many top experts and industry Influencers as possible and to share the content with other people including the experts. You can a bunch of quality links from that. See how Brian Lang interviewed 40+ Experts to Share their Marketing Tips.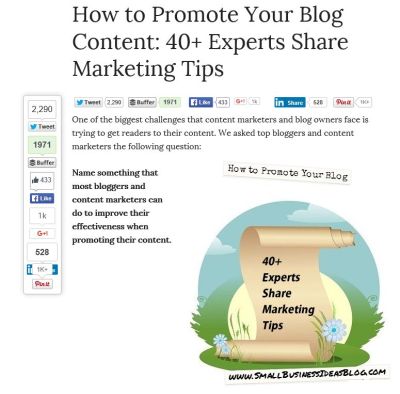 You can make the Interviews is several ways, question answer interview- one expert that answer to a question, group interview- where a group of experts answer the same question, or round up- several experts share their knowledge or give the best advice how to solve a problem .
You want to focus on the most Influencers and top experts with many readers to get both exposure and potential high quality links from others referring to them as well as the experts. Here is how you can Find Influencers, you may want to use Realtime, Topsy or twitter.
23. Set up RSS feed for your blog
RSS is an acronym for Really Simple Syndication (also Rich Site Summary). It is XML format to deliver content mainly for distributing news, headlines, announcements, etc. With RSS feed others can easily syndicate your content and provide links pointing to your website.
Here is how to create RSS Feeds for Your Website. For WordPress users, there is a nice and easy to use a widget called Super RSS Reader.
It allows adding Multiple RSS feeds to the widget and separate them with tabs.

Thes picture above shows some possible ways for customizing the 'Super RSS Reader' widget.
24. Write a press release
A press release (PR) is a compelling content writing by some public relations firm. Your content is distribute among media people to announce about some event or important change. The benefits are getting a wide audience for your site and reaching influence media publishers. Some paid press release and content sharing platforms are prweb ,prbuzz, and datsyn. There are also some free like PR fire which was found as Best free press release site for Google News. This is not a direct link building method, but it can help.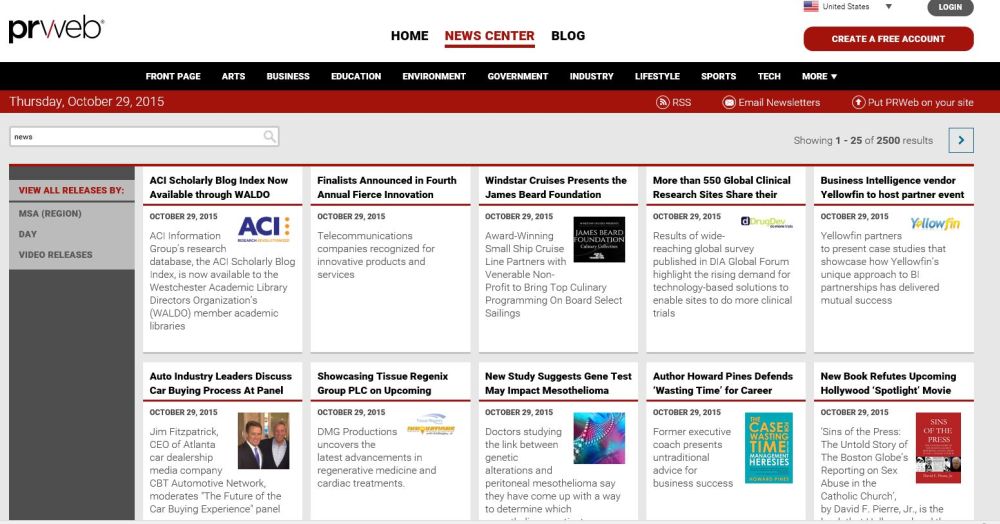 This is a screen shoot of how PR looks like in prweb. inside each cube, you can find more details about the release.
A twist to PR can be writing about news from other company or large event from a post in your website. I would use free PR for that. What you do is to exploit other event buzz to push your own website.
You can learn how to write a press release from this source. Pay attention that Links inside the Press Releases should be No follow.
So, no link juice is coming from them, and it will not help much for your ranking.
25. Find Opportunities in Wikipedia Broken Links
The idea is to find broken links inside Wikipedia value. To find broken wiki links, You can use one of the two different ways we saw before.
After having a list of broken links , look for ones that are relevant for you and check if they worth the effort. You can use some link analysis tool, like ahrefs or open explorer. If it's valuable link, contact the site owner and suggest him your new content as a replacement for the broken link in Wikipedia. This one is from Brian dean.
26. Getting links from educational sites
It is a known fact that "edu" domains are some of the most valuable, and high authoritative sources.
Look for pages with content related to yours. Than contact the writer and offer him a new resource he can quote for his work.
To find edu sites in google, use this search string:
site:.edu "your keyword"
To find resource pages use these search strings:
site:.edu keyword+ inurl:resources
site:.edu keyword + inurl:links
The inurl Search Operator, tells Google to show only results of documents containing that word in the URL.
Always remember that .edu are not magic, the rules for other links applies here. check how much the link is worth and not just try getting any edu link.
27. The Moving Man Method
This is another one from Brian dean. The basic idea is similar to finding Wikipedia Broken Links Opportunities.
It can described as three steps method.
1. Find Outdated sites or pages from your industry
These sites can be: Changed names ,Moved to a new URL ,Stopped offering a service , Stopped updating a resource or Shut down.
You can find them in google , with these search strings:
"keyword" + "out of business"
"keyword" + rebrand"
"keyword" + "has moved"
2. Make a list of worth sites pointing to the Old sites
Get sites linking to the old Resource and check for their value with some backlink checking tool. It can be: ahrefs, majestic, open explorer or other. You should go for worthy and relevant links from your industry.
3. Reach Out and Get Your Links
Sent outreach mail to all the people that still link to the outdated resource. Tell them they are linking to old or not active resource and that you wrote a similar and update content in your website. Suggest them to replace the old link with your new one
28. Transcribe videos from other influencers
Many influencers from different industries use videos as a way to communicate and show their expertise.
Examples of such uses are: Video tutorials,Presentations, Q&A ,webinars and Vlogs( vdieso blogs).
Jason Acidre gives great advices on how to do that right.
Publishing Transcribe video from these leaders in your website is a way to build links very fast.
These people has many followers, so any link promoted in one of their posts, has a chance to become viral and can put you directly on
the radar of many other community influencers.
Ross Hudgens did it for one of Matt Cutts's videos. To gean t idea about Matt's reach potential, as the time of writing, Matt cutts has nearly half a million followers on Twitter.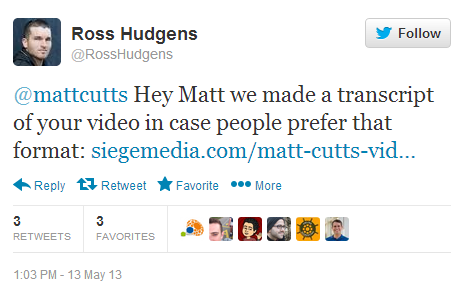 Matt liked it and gave him a mention, also he want to upload the transcribe to his Youtube video.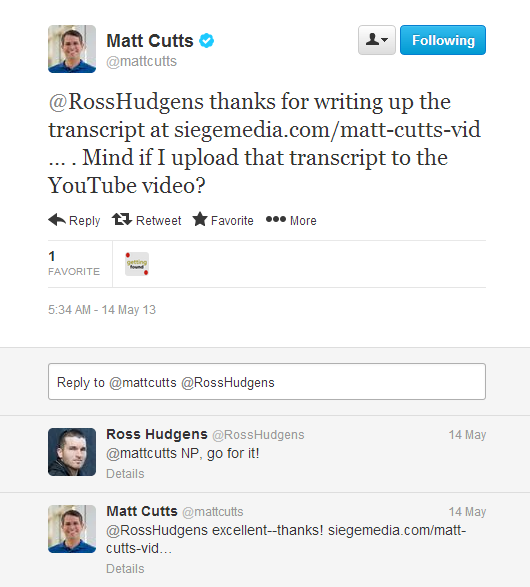 Tips on transcribing videos
• Use Inqscribe – a video transcription software, instead of doing that manually
• Make sure that the transcript is readable.
• Give a link to the original source of the video content when you publish the transcript on your website.
• Let the original source of the video content to know about the transcript you've created.
29. Make Comments with commentluv
Commentluv is a wordpress plugin that allows you to get comments on other sites with this plugin installed.
But, this not ends with only commenting. You can also put a do follow link to one of your posts (or last post, in the free version).
This is a great way of getting high authority links from some worthy websites.
Some notes:
1) Your comments should be relevant and to the point. Just flattering, will not be enough for some blogs.
2) I had cases that my comment was approved, but my link was removed. So, you might need to build a more long-term relationship with
the blogger to get approved.
3) Don't think of using it as an automatic link building machine, it will not work.
Other than that, it's really a worth to try the plugin. Neto traffic blog is a commentluv blog!
Here is a list of Top 70 Do-follow CommentLuv Enabled Blogs.
30. Reverse Image Search
Based on technique from Robbie Richards you use an image search and not a keyword, to retrieve similar images.
You want to find your images on other sites that are using them without permission (image theft). If you find such, email the site owner informing him of the image originally came from your site and request him to place an attribution link back to your site.
Usually, webmasters want to avoid any legal dispute, so the response rate for such emails is generally high.
Make a search from google by typing your website name:
site: YourSiteName
You will get a list of images from your site which Google has indexed.
Click on the image, than "search by image" to get a list of all the sites that use your image.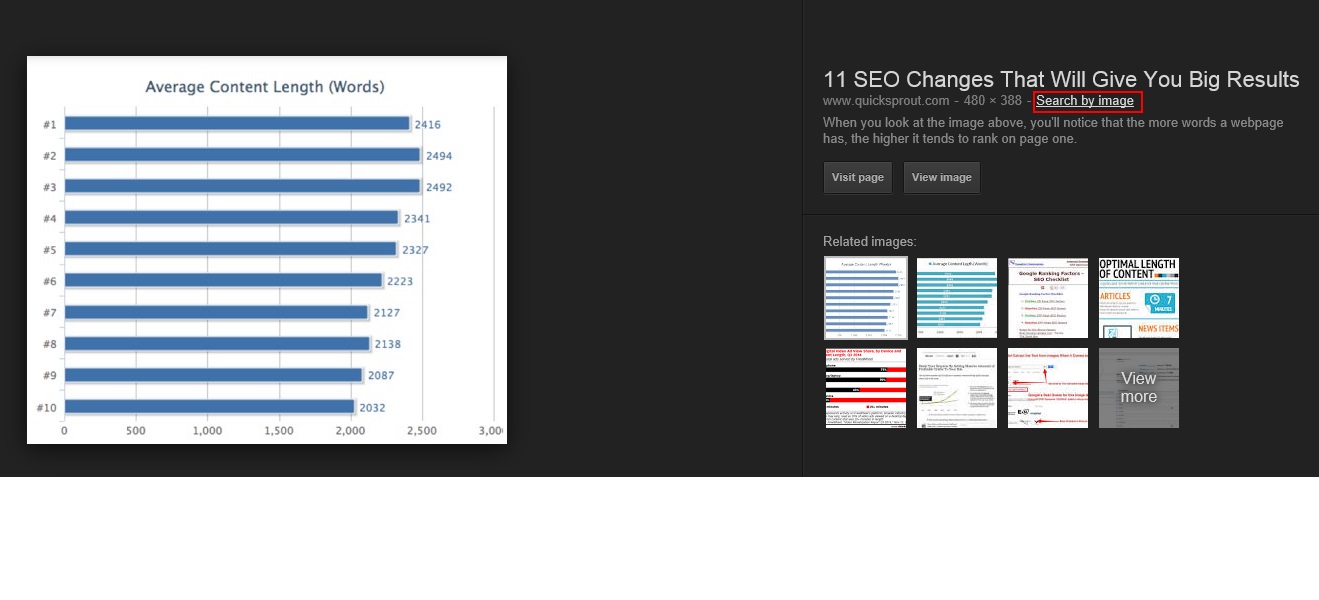 Here how the results may look like: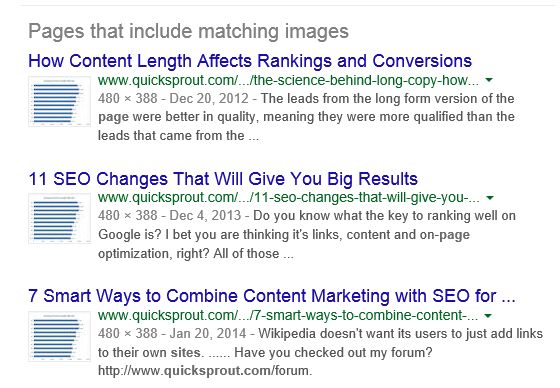 Easier option to locate such images, use free sites for reverse image search like: tineye and imageraider.
31. Article submission
We want to find sites that allow article submissions, so you can and submit your post or link.
In some of these sites, you can put a link and short description of your post and don't need to write a full post.
search strings to find websites that accept article submissions:
"keyword" +articles
inurl:"keyword" +articles
inurl:"keyword" +submit
intitle:"keyword"+submit+article
Here is a list of sites I used recently, some has a very high page rank (PR).
https://storify.com/ (PR 8)
https://www.diigo.com/ (PR 7)
https://alpha.app.net/ (PR 7)
http://www.folkd.com/ (PR 6)
http://ezinearticles.com (PR 6)
http://inbound.org/ (PR 5)
http://www.bizsugar.com/ (PR 5)
32. DMOZ- the Open Directory Project


While this falls into the Directories category, it still worth mention.
Dmoz is a multilingual open content directory, one of the most authoritative directory links available. But, you may find it hard time getting a link from Dmoz. The process is long and can take months to get your site approved if any. Make sure you choose the right category for your website, it can speed the process to get a link and avoid wasting time.
What I recommend, is looking for one of your competitors that is listed in DMOZ , see on what category he is and then submit yours. If you get no response after few months, change the category and submit again, if you fail after few times- consider becoming editor in Open Directory Project or look for link elsewhere. Having said that, a link from DMOZ is not mythical, it has the same link power from another high authority website. So, don't put too much effort into trying to get a link from there, and if you are rejected, seek for other quality link alternatives.
Here what matt cuts from Google has to say about this DMOZ
33. Image Directories
Unlike many image sharing sites such as Pinterest and Flikr, Image directories allow you do follow links!
You need to create some asset: a set of icons, clip art or vectors, you can share with these directories users.
To increase your chances for approved submission, it is recommended hiring a designer to do the work. some cheap can be found at Fiverr.com, You can get even more links if you ask linking back to you from everyone who uses the asset!
Some icon directories
http://www.iconfinder.com/ (PR6)
http://www.iconarchive.com/ (PR6)
http://freeiconsweb.com/ (PR5)
http://iconbug.com/ (PR4)
http://iconeasy.com/ (PR4)
Download a Free set of beautiful web and internet icons for your website
34. Internal links Architecture
Use the fact that each link carries some juice and power to strength other pages.Let's say you have a strong page with good backlinks around it, within it, add few links to other pages, as well to your home page.
Building a strong internal link structure is a good way to reinforce your domain, to pass the flow around and to offer users other relevant content when available.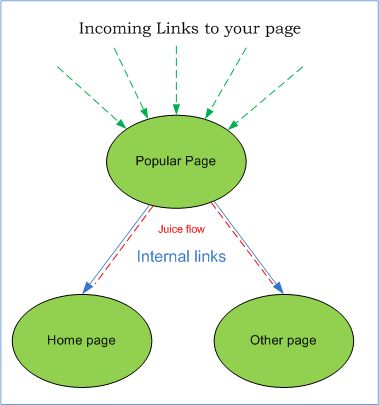 35. Business Citations
Listing your Business is a great way to build trust around your site and strength your authority. Google loves this kind of prof and uses it in his local search algorithm. If you want to do it your self, here is a list of The Best Local Citations by Category, But I recommend on services such as Whitespark where you can do both Generic citations (national business directories) and Local/Niche citations (city level).

Minimum Generic citations are 10 with 4$/each and for Local citations, the minimum is 5 with 5$/each (you can do only one type).
I think it's worth the money you put into it, as this will signal Google that you are serious business and will strengthen your authority in a very safe way- a classic for white hat link building.
36. Reciprocal links
The idea is, to put a link in your post to someone else you want to get a link from or to suggest linking to someone, in return for linking to you.
I don't mean to link from one site page to another site page, but using different pages. this method is also under the umbrella of link baiting.
The posts must be on the same subject and highly related, you don't want just to get a link from anyone. this technique works well if you have good content and if you establish some relation with another blogger. some ways to contact are putting comments in his blog, following on social networks and sharing his content.
One caveat- you don't want to have too many reciprocal links, as it might look suspicious to Google.
37. Guestographics
This is somehow reversed method of using infographic by Brian Dean.
Instead of publishing an infographic and asking other people to share it, you offer unique content to other sites and cause them to link to you naturally. It claims to have better response and much more links.
It consists of the five steps:
Step 1: Post an infographic on your site
It has to be a very good one with a fresh and relevant topic, but not necessarily cost too much.
Step 2: Find sites that write about your infographic's topic
You need to look for sites that have the potential linking to you and talk about the same subject.
Step 3: Show them your infographic
You start very politely by sending a personalized short (less than 90 words) email to these sites asking them if they want to see the infographic.
Step 4: Offer them unique content
This is an important point, here you give some added value to this sites, what is called "the bribe". This will be some tailored introduction, 250-300 word for the infographic so they don't have to do any more work.
Step 5: Get your contextual link
With regular infographics, you get a link that is usually embedded into the infographic bottom. It is much less valuable than a contextual link, which surrounded by relevant content.
Because you write the introduction, you can get this contextual link much easier.
See an example:


38. The Merger Technique
The Merger technique is the process of taking a relevant expired domain that has a relevant link profile and uses 301 redirecting it to your site.
You are merging a relevant, dead website with your business to increase your site's authority.
A 301 redirect is considered a permanent redirect by the search engines like Google, telling the search engines that the site being redirected no longer exists, and is now associated with the site it's being redirected to.
You don't do 301 redirect to your site with any domain that has high metrics, but use relevant expired domains with unoptimized anchor text.
Selection guidelines for selecting site (Nathan Gotch):
1) Topical Trust Flow topic similar to yours & Trust Flow above 15
2) A site with quality links (editorial, earned links)
3) At least 20 referring domains (more is better)
4) Unoptimized anchor text with most of them being branded anchors
5) Indexed in Google
6) Not have been used for spam in the past
I'm not suggesting this technique for everyone, only if you like dealing with expired domains and know what you do.
Nathan is an expert in such actions and does expired domains manipulation for many years.
39. Blog Aggregators
Blog aggregators are sites that list blogs, you can submit your site to them.
What they do is, collect website links and posts coming from specific niche/category and aggregate them together.
The process is called Content aggregation.
You can use aggregators to promote your content and to reach more people.
Some sites, use RSS feeds directly from these aggregators into their blog curation.
Counting the quality ones, not all blogs are accepted to these aggregators, only the ones that stand with their criteria.
Somehow, I prefer these ones, as they are safer than article directories when it comes to SEO.
Be careful with listing everywhere! there are also plenty of spam content aggregating websites
Top Content Aggregator Websites
Alltop.com
The best Content Aggregator, but extremely difficult to get listed on Alltop.
Your site will pass a review and must have good and enough content in order to be listed, but it worth it.
BLOGORAMA (5$ /mo.)
Another good Aggregator to use.
Blogengage (start from 10£ /mo.)
A popular aggregator like a Community, owned by Brian Belfitt.
One bonus is getting re-tweet and shares in social networks.
BizSugar (free)
One of my favorites, [also appear in Article submission] focus on small business, but high quality and good posts.
AffBuzz.com
Another Aggregator to consider.
40. Website Feedback Sites
These are sites that enable reviews and feedback coming from users about your site design and usability.
Most will provide you a do follow backlink that is easy to get.
Here are few:
ConceptFeedback
Userzoom
conceptshare
SuggestionBox
Notableapp
---
Worth Reading
1) Eric Ward is relay authority of itself when it comes to link building, doing this long time.
He also wrote the classic Ten Commandments of Link Building , which is definitely worth reading. Here is number 4:
IV – If thou beginest thy link request email "To whometh it may concern", it shall hastily be deleteth
IVb – Please stop telling LinkMoses "You just came across my site". No, you didn't.
2) Link Building Resources: The Updated List
This is an impressive link building resource both in content and visual design written by Venchito Tampon Jr of SharpRocket.
You can Learn more about Link Building Basics, how to do Link Prospecting, Outreach, Link Analysis and Reporting.
3) White Hat Link Building: The Zen Masters' Guide
A cool page including a lot of information and interviews with some White Hat Link Building gurus like Rand Fishkin, Brian Dean, Kristi Hines and more. It consists of 10 parts: Infographics, Content Marketing, Broken Link Building, Link Reclamation, Guest Blogging, Expert Roundups, Forums and Blog Commenting.
---
Want more ideas? 7 Link Building Strategies That Are Easy To Use.
Conclusion
I counted many creative ways for link building that can come in hand.
My message is to be open-minded for the possibilities exist in link building and to use the ones that best work for you.
I'm sure you can suggest more ways and if you have a good one,please share in the comments.