A Step By Step Guide For Buying Website Traffic
---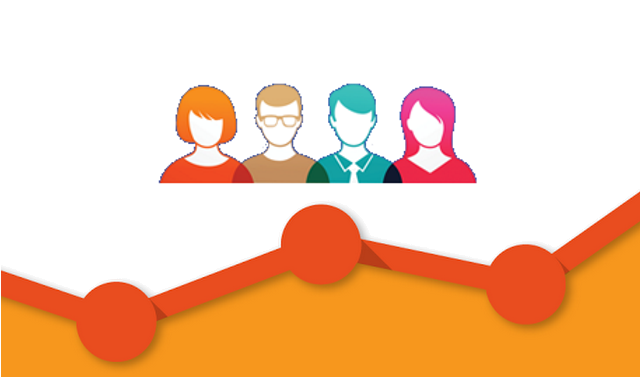 Many times people who start a paid traffic campaign don't fully understand how to do it right.
It can turn into disappointment when things are not going in the way they imagine them to be.
Successful traffic campaign is a combination of selecting the right traffic components with the right web page.
Read this guide, before you buy website traffic or plan to buy website visitors.
In this step by step guide, we'll see how you can make it work and the small things you need to look at.
---
Step-1: Setting a Campaign goal
The first thing we need to look into is the campaign goal.
What do you want to get from your traffic?
Few possible goals are:
AD sense -earn money by placing ads on your website
Generate Leads– get people to sign up or do something on your page
Generate Sales – sale goods or services
Website exposure – let visitors find more about your website, posts, services, etc.
Alexa Rank– improve the site Alexa global rank
Each goal is a bit different and require another type of audience.
We set this feature for our users when we prepare the campaign.
It's not our mission to get you more sales or leads, we just supply the traffic.
So, the responsibility to turn visitors into clients is up to you.
But, we do our best to create the type of campaign that will work with your goal
and to provide the best traffic sources for it.
 Step-2: Selecting Correct traffic type
The correct type of traffic can come from the goals or type of page you have.
We already wrote about Paid Visitors Traffic and how to promote products with it.
Here is a short recap of available traffic types:
Targeted Web traffic
This is a general purpose traffic that is good for almost every use.
The traffic is generated by using pop up windows and banners.
It's Highly targeted and comes from dozens of niches you can select from.
It's the first choice for many website owners.
For geo-targeting, we use the latest IP databases provided by Arin.net to establish what country of origin the users IP is from.
This method is over 99% accurate.
Alexa
If you want to improve and speed up your Alexa rank, this is the ideal traffic for you.
Visitors that are coming to your site must have Alexa panel to count for.
The traffic works very fast and can improve your position at a rapid pace.
Note: to rank well and steady, you better work also on your content, links, on page and off page SEO.
Adult
Sites with adult and mature content need this kind of traffic.
The visitors here are geared for such sites and are looking for such materials.
Casino
Gambling traffic is a good choice if you have a casino, machines or gambling site.
Mobile
This is traffic coming only from users with Mobile devices.
Some sites and apps will prefer this kind of visitors.
This traffic is easy to track and very safe to use.
We encourage using this type of targeted traffic.
USA Targeted Website Traffic
State Targeted USA Website Traffic is for anyone who needs visitors coming from
specific US states (all 50 US states). it's very similar to website traffic but it 's laser targeted by location.
Social Media Traffic
Would you like to buy facebook traffic ?
Maybe twitter visitors or other social network visitors?
Than use Social Media Traffic.
We hold and manage thousands of social media accounts, all are active users with many followers
and potential reach of more than 110 millions people.
We have these Social networks to offer: Facebook, Pintrest,Twitter,Stumbleupon and Reddit.
This traffic has big advantages compared to other types:
√ It can be verified with Webmaster Tools and trackable using Google Analytics.
√ Google AdSense friendly and safe to use.
√ Very low bounce rates- social visitors like to explore your site more.
√ Unlike other traffic, all of these are allowed! : Pop ups, exit pops, frame breakers, video and sound.
√ Social Visitors stay on a site 3 times longer than most other types of surfers.
Google Analytics Traffic
Google Analytics traffic is traffic coming from native advertising platforms with real-time native ads that are
fully trackable in Google Analytics, and virtually any other tracking system available online today.
This traffic has some noticeable advantages:
√ Trackable by all tracking systems and can be verified with Google Analytics or other 3'rd party tools.
√ Low Bounce Rate and long dwell times. Average time spent on site is between 1-4 minutes.
√ Double Verify Protection to authenticates the quality of digital media for the world's largest brands.
√ No page Restrictions from any kind, page can have sound, pops, java alerts, tech support offers or frame breakers.
Premium traffic
Served from our premium network, means getting the most quality visitors before other clients.
To apply for premium traffic, your site should be without frames, no sound, no autoplay videos, no pop-ups or exit codes,
and no floating windows.
This is our fastest network with the most targeted traffic.
Some users, choose to combine different types of traffic to have more variety.
Like- sending Alexa visitors with web traffic.
But, you'll need a separate campaign for each type.
After knowing the goals and selecting the correct traffic, we can move to set the advertising campaign.
 Step-3: How to set a campaign
This step looks simple, yet many people don't make the right selections for their web-page.
Let's take a look at the web traffic form and how to fill it right.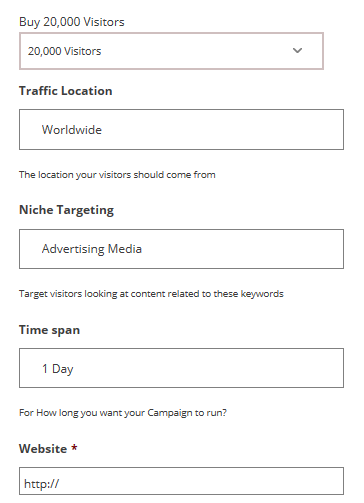 Number of visitors
You need to figure out how many visitors you need to your page.
What important to understand, is that organic traffic is the best when possible with the highest conversion rates.
The problem, organic search engine traffic is the hardest to get and it takes time to position your site.
PPC is also good, but you need to make good ads and maybe hire expert help to do it right.
Therefore PPC is a big money investment that not everyone can afford.
Visitors traffic is a good compromise, but you need more than regular traffic to get a conversion.
No one can guarantee or know exact numbers, it depends on many different factors.
But we recommend having at least 15,000-30,000 visitors for every new campaign you lunch.
Traffic location
We see many times the wrong selection of this parameter and this surely affect the campaign.
If your goal is AD sense or Website exposure than worldwide or other location is fine.
If you sell a product or want to get leads from a specific country then select it as your location.
But, if you want the best change for leads, we recommend using US or UK traffic.
Why?
Because these countries are richer compared to other countries when it comes to buying power.
Generally speaking, If selecting people from Vietnam you'll probably get much less buying power and very low conversations.
Most of the savvy buyers will come from countries with a high average wage that is used to spend money online.
Niche
Niches are related to the interests of your visitors.
Back to organic keywords, these are the best to use because they are laser focused on what users need.
Thus, understand that these coming visitors probably have never heard about your website and what you have to offer.
You need to select the closest as possible to your page content.
As an example for Health, we offer general category and 6 more inner categories to select from.

Depends on your goal, you may want to use age categories.
They are good for getting a variety of visitors and ideal for AD sense or Website exposure.

Time Span
Sending all your traffic at once can be good sometimes, but we don't recommend this.
From our experience and testing, we found that splitting your traffic for 3 days and more will give the best results.
Here are rough numbers that we recommend:
up to 20k : 3-10 days
20k- 50k: 5-20 days
50k-100k: 20-40 days.
But this is not a restriction for us and if you wish, we can even send 100k visitors in one day for most countries.
Assume all applies to our terms of service.
Website
Here you put the Target URL to redirect the visitors to.
The page has to be ready for receiving visitors and to stand by our terms of use.
We shall see more about this later.
For tracking, we use our own tracking system that is 100% reliable and match to Goo.gl
But, If you want to track the visitors yourself, you can do this by shortening your URL.
Read the FAQ on how to do that.
In this case, don't forget to use the shortened URL as your website when making the order.
We recommend not shortening and leaving your website URL as is.
You are able to use the stats panel we provide for tracking purpose where you can also see the IP's address.
Other Options
Some others features exist that we don't give in the order form, you need to contact support to change them.
Hourly Traffic
We sent the traffic equally over a 24 hours time frame.
So, if you have 2400 visitors per day, we'll send 100 each hour.
All of our campaigns are set to hourly by default, If you want to get all the traffic once a day- you'll need to contact us.
Specific Time Traffic
With this option, you can set the start and stop times for your traffic.
It's fixed for each day of the campaign and only one start and stop are allowed,
For example, you can get traffic between 4am-12pm each day.
But, It can be that on the times you select, there is a very little number of visitors to your page.
We don't recommend this feature because it can cause delays for large orders.
 Step-4: Preparing Your Page
Buying traffic is the first part, the second part is preparing your page for the traffic, for having a successful campaign.
Let's talk on the things that can break or make your campaign.
Pop Ups
This is annoying for many visitors when you pop up window in their faces.
Avoid this as much as possible.
For using our services, any pop up should be disabled.
Auto Playing Sounds
Can be very unpleasant for some people.
Not everyone has the same taste as yours and some can consider the sound as noisy.
We strongly advise removing all autoplay sounds.
If you still have sound on your page, the campaign will run slow or not run at all.
Auto Playing Videos
Falls in the same category of things that considered annoying to many visitors.
You can have videos on your page, just give the visitors the option to play them.
Slow page
Visitors have few seconds to decide whether they want to stay on your page or leave.
Don't give them a reason to leave because of that.
Even if they decided to stay and wait for the page to load, they can leave when clicking on the next button in your site.
Use fast web host providers and run a speed test on your page.
To test your page speed, we recommend GTmetrix , website speed test or similar sites.

Web page design
Try to make the landing page welcoming and pleasant for your visitor as much as possible.
The navigation system on your site has to be easy to find and use.
The colors and contrast you have should be good and clear.
Use fonts that are readable and large enough.
Add photos and visual aids to make your site friendly and welcoming the visitor.
Page Advertisements
While you can use advertisements on the webpage, don't overload it too much.
If visitors see too many ads, they can think you're trying to push things to them and most people, not like this.
A small portion of the page can have ads, but if possible to have a landing page free of advertisements, it'll be the best.
Page Content
This is among the most important points.
Your content should match to the visitors as much as possible.
Content that is fresh, relevant and that helps people is the best.
When you select a category, try to match it to the content.
Never sent a visitors to a page that has no relevance for the content!
For example, there is no point to buy sports visitors to a page where you want to sell fashion products.
In some cases, it can work, but the lack of interest can lead to poor results.
The message on your page needs to be easy to understand and with one call to action
 Step-5: Track Your Traffic
After your buy traffic, you want to see you actually getting it.
Traffic service procedure
When we receive your order, we first check that all data was filled correctly.
The URL should be valid and legitimate address.
The time frame is also verified, we want to make sure it's reasonable.
If the traffic is above 50k and for one day- we'll contact you and ask if this is correct.
We always recommend splitting the traffic over few days at least, it gives greater exposure and better results.
We don't allow orders under 10k to be longer than 30 days, it's not effective for both sides.
If all data is correct, we scan your page integrity.
The page must stand with our terms of service (TOS) and contain no frames, no sound, no pop up windows or any kind of mall-wares.
The content of the page should be legitimate and legal.
Once approved by our system, we start preparing your campaign.
According to your selections, we choose the best websites sources from our network to run an advertising campaign for you.
Clean pages (no sound, no pop-up, etc) will be served from our premium network.
For pages that violate our TOS, we can reject the page and cancel your order or serve you more slowly from our network.
The visitors' rate for such pages is usually low, around few hundreds of visitors per day.
We try to start the service for you as fast as we can, normally it takes few hours in most cases.
Sometimes it may take one or two days and depends on your web-page and traffic type.
Tracking
With our stats system, tracking is easy.
For each customer, we provide a login URL to view stats and campaign data (in your welcome email).
You are able to see the number of visitors received today as well as total numbers.
All information as URL, country, and category are available.
The View Full IP Log button enables you to see all of the Visitors IP.
You can see all your traffic campaigns on the same account.
Note: If you change the URL , it requires verification of the new URL and can take time to approve!
Using your own tracking
If you use Google analytics traffic or social media traffic than you can use different 3'rd party tracking tools in addition
To our stats. But for other types like Targeted Web traffic, we don't allow any tracker other than ours.
Everyone automatically assumes because it is Google, it's good for any kind of traffic.
GA is one of the worst tracking systems developed for tracking redirect traffic and pops.
The main reason it's because it can not read 3rd party cookies.
Therefore we do not accept google analytics as proof of delivery!
If you wish to use your own tracking, we only allow this with Goo.gl or Bitly URL shortener.
Get the shortened URL from Google/bitly and use it as the website URL.
Do this with your order filling, when you sent the order.
Otherwise, we can't know and will pass the traffic thru our system tracking.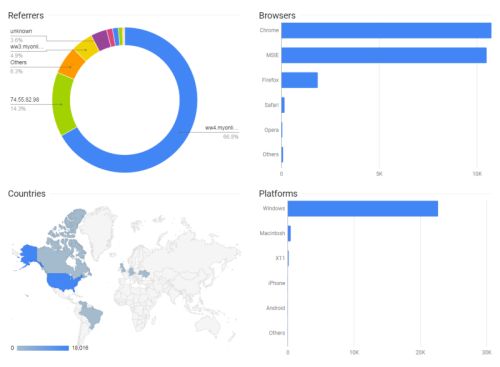 Sometimes it can be that you see differences between Goo.gl and your stats.
It can be because another network is now tracking your traffic and this is normal that differences will exist.
We review the numbers reported by Goo.gl and make adjustments to our systems on a daily basis.
Therefore, you don't have to worry about these matches eventually the numbers should be equal at the end of the campaign.
That's why we recommend using our stats as a clear and concise method of tracking.
We are able to track visitors in real time as they pass through our network servers.
---
Finals
We hope we showed you everything you need to know how to run a successful traffic campaign.
Better to know how to buy traffic before you jump to buying web traffic.
Focusing on the little things you need to pay attention is a great help in getting the desired results.
As we already stated, we can't guarantee any sales, but can guarantee real genuine web traffic.
All the best and have a successful campaign!