The Questions Every Website Business Should Ask
---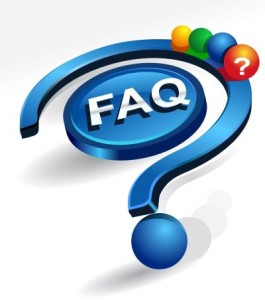 When planning your business website, there are few essential questions you should ask yourself.
What is the goal of your site?
How will your audience find you?
How will the site convert your visitors into a paid customers?
These are some burning questions that all website owners have to take into account, so you definitely need to keep them in mind.
What is the goal of your site?
This is surely one of the most important questions for any website owner because this is how you can create a trajectory for your site and take it to the next level. Your business does need to have a specific goal that will make it work and which will lead you towards growing your site, however, you need to identify it first. You need to be certain that you know exactly what has to be achieved with the site, because once that is done the results will be more than impressive.
It might be that you want to sell something or just want to express some ideas, but you do need to prioritize this and understand what you do and how you do it. You do need to find a specific focus for your site, because that's what will bring you closer and closer to the target audience. Create a niche and develop it properly!
How can the target audience come to you?
If you create a niche, then you can easily generate a lot of leads for your site. At the same time, you can also integrate the desired keywords into the content and provide your site with a great chance of actually generating leads for you the right way. Of course, you have to make sure that you use the proper SEO tools or services that will help you acquire the low competition keywords which you need in this regard.
You need to check out the competitor sites and understand how they are operating online because this is a great source of SEO inspiration. At the same time, you should try to find what makes your business unique. You will then have to select the keywords and insert them in the content, as well as the internal links, heading and page title. Remember that the keyword research process is very important because these need to be less competitive when compared to the general searches, not to mention that they need to target the market in an accurate manner as well.
Localization is a necessity especially if you plan to sell or have search engine results that are very good. If you are looking for a good way to obtain stellar website rankings, you should try to focus on creating inbound links towards the web pages, because these will link these to your site. Remember that this offers a natural growth, and this can be even better if you choose them to be on topic and with the best keywords.
It's crucial to know that the search engines will determine site ranking based on reputation, the content and its structure as well as other important factors. All of these will determine your rank, so you always need to focus on improving on these mechanics the best way you can
Is there a way to convert visitors into customers?
A good method here is to tell the customers why they should purchase from you. At the same time, bringing in front some incentives in the form of discounts, for example, is yet another tool that you can use in order to start the dialog and lead towards a sale. These are very important because they will open up a communication with your customers the right way, so keep that in mind as it will help you a lot.
However, you need to make sure that you bring in front a unique selling point that's very interesting and clearly available on the home page. You also need to have a home page that includes a clear call to action, because at the end of the day this is the first page seen by your customers, and that means you need to optimize it in a stellar manner. Listing the things that you offer to your customers in the form of bullet points will also help you. This is helpful because it will help with identifying the search engines and the best pages on the site, not to mention that it will also lead to conversions as well.
Should I buy traffic?
if you consider this, only buy quality website traffic i can't stress the point how much it's important to you to get a valid and good trafic from a reliable source. these days we see a lot of websites that sell hits and bot clicks, but not real traffic. Website hits are important, but don't get tempted to get the lowest kind as it can hurt site bunch rate and search engine position.
Before you  buy good website traffic, you need to know what you seek.
You should definitely read the answers provided here if you are still having these questions, because this will help you optimize your website the right way, something that's truly helpful and important.