Tips On How To Increase Website Sales
---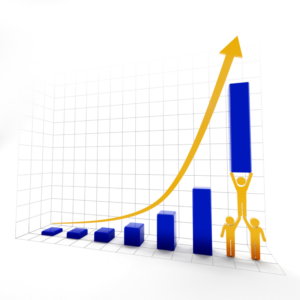 One of the main reasons you create a website is to boost sales, and this is why you need to work hard in order to determine which features are bringing you the highest revenue so that you can optimize them the best way you can.
This is the first step that you need to perform if you want to improve on the results offered by your website, but it can be difficult to figure out all you have to do in order to acquire a stellar outcome, and that's why we have created this guideline to help you with.
1. Write clear marketing messages
One of the most important things when you promote your business is to always have a message that is as clear as possible. This is the best way to ensure that you can create a connection with your targeted user base and that is very important, especially if you want to create regular users.
2. Make your visitors feel comfortable
People visit a site in order to fulfill their needs and at the same time they want to be cherished, treasured. This is why you have to create a good website usage experience that they will appreciate. It can be a little rough to do so at first, but at the same time it's something that will bring you immense challenges so you should invest your time in this the best way you can. Add in the phone number, address and other contact information in order to make yourself easy to reach, but at the same time you should also add an FAQ section where people can find the answers to some of the regular questions that they ask. Be transparent, responsive and at the same time use some unique, beautiful and appealing graphics for your site!
3. Newsletter Blog
Your users want to find out more and more about your business each time, so you should create a newsletter(blog) and invite them to subscribe to it. It's one of the basic marketing tools that you can use and the best part about it is that it won't cost you anything, but the results can be well worth it.
4. Add in special stuff
Since there's a lot of competition in just about any field, you do need to come up with some incentives that will make people purchase items from you. Add in some coupons or at least some deals that will bring in smaller prices for your users, as that is very important. At the same time, make sure that you have a responsive support team and that they nurture the needs of all user. Always ensure that the users have a great experience because this is what will generate sales for you!
5. Nurture the current customers
While getting new customers is always nice, you do need to make sure that your current customers need to be appreciated as well. Keep in touch with them through any medium you can possibly do that, and at the same time you should also update them with info regarding the latest releases, products and so on.
6. Online marketing
You always need to find new ways that will help you promote your site, and an online marketing campaign will help you do just that. Create a good marketing campaign that focuses on the design and sharing of high quality, appealing promotional materials and also try to dedicate a monthly budget that will focus on search engine marketing at all times. These ideas are very important because they provide you with a great way to acquire quality visitors, and this is what matters the most.
7. Get better website graphics
The visual appeal matters for any site, so you do need high quality and unique graphics because this is what it's very important in the end. Of course, you also have to add in some catchy advertising lines as well as a great marketing message if you want to acquire the best possible exposure.
8. Customer and competitor research
Every business has to study its customers and understand their needs, but at the same time you also have to focus on your competition as well. You do need to ensure that you know exactly what your competitors are trying to innovate so you can do that first. It will take a while in order to do so, true, but the results will be more than impressive in the end, and you will have the best knowledge in your industry.
9. Have a good host
Good website hosting is crucial for any business as this allows you to bring in a better user experience for your customers.
10. Your customers are always right
Customers are kings, and you do need to try and satisfy them the best way you can. Of course, you might not agree with them all the time, but either way, listen to their complains or feedback, as this will help you bring in a much better set of results in the end.
All of these ideas are crucial if you want to increase website sales, so don't hesitate and implement them right now. Sure, it might take a while until you get the results you want, but with a lot of care and attention you can easily optimize your site in order to generate a lot more sales than you ever thought possible!