Common Search Engine Mistakes to Avoid
---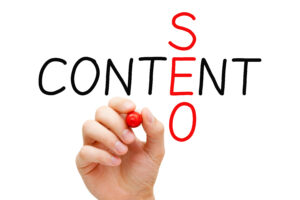 All website owners know that traffic is indeed one of the most important things out there, because this is how you can make sales, by having more customers. You can see traffic as being the location for any real estate property, so it matters a lot how you promote your site, what SEO tactics you use and so on, because all of these combined can lead to better or worse results in the end.
Most of the time the website designer or owner is the person that has to bring in traffic to the site. You do have the option to pay for ads that will bring traffic, but with the help of properly added SEO tactics you can easily generate traffic without a problem and this is indeed one of the best methods that you can use.
Many website owners fail to acknowledge how important search engine presence and visibility actually is, so they focus more on having a visually pleasant website instead of one that will cater to search engines. At the end of the day, this is an important factor too, but SEO is the major one that you always have to take into account.
Improper keyword usage
You need to add your keywords inside the content, but also in the metadata, links and title tags amongst many others. If you don't use the keywords in an efficient manner, you will end up having bad results from an SEO standpoint.
Repeating keywords
Using keywords multiple times is a good idea, but repeating them dozens of times will just make your content look like spam and thus the search engines will penalize your site, not to mention that users won't like it either because it's filled with unreadable content.
Stealing content
It's a good idea to get inspiration from other sites, true, but the reality is that you should always try to have original content because search engines will immediately detect if you duplicate the content from another website and your listing will be erased. So even if it does sound great in the beginning, stealing content is not ok and you will receive penalties later on.
Using keywords that are not suitable for your industry or site
Adding in keywords is amazing, but at the end of the day you do need to make sure that you find those keywords that will provide you with a great visibility for your site and which will help with branding. Add in only keywords that help with the page topic, so ensure that you avoid having spam content like this, as it will lead to some very bad results in the long run, something you should always try to avoid!
Keyword stuffing
As expected, inserting way too many keywords than necessary will lead to penalties from search engines as well. You have to be certain that you avoid such a behavior because your site can be considered spam in the end, and it's something that you should focus on all the time.
Do not rely on hidden text
You might think that if you or your users can't see hidden text, it won't hurt your website. This is wrong, because such a thing can happen so never hide keywords in something that you think it's invisible, since at the end of the day it's penalized by search engines. Relying on tiny text does exactly the same thing, because not only does this render your site very hard to read, but search engines might not identify that text either, so keep that in mind.
Search engines are similar
It might sound like that, but the reality is that each search engine has its own set of demands which can be found in its terms and conditions as well as online. Do not fall into such an assumption and instead work hard in order to see the requirements of any desired search engine.
Free web hosting
Any website needs to inspire trust in front of the customers, and no one can find trust in a site that has free hosting. This will usually have ads and a whole bunch of stuff that will look spammy, not to mention that the search engines will eliminate content if you have a free hosting.
Missing page elements
Stuff like graphics, missing links and other interesting page elements are necessary if you want to truly experience your site the right way.
You need to take all of these things into account if you want to avoid some SEO mechanics that don't work at all or which are simply spam. While they might promise a lot, at the end of the day these tactics will harm your site, so the best bet is to avoid them and instead learn the proper techniques that will help you increase your visibility the right way!