How To keep Your Visitors From Leaving In 10 Seconds ?
---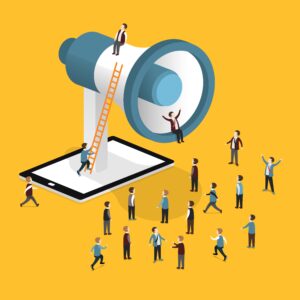 Let's say you just bought a big volume of traffic for your website and you are excited to see these visitors arriving to you website, hopefully to get some sales. Than you notice most of them are leaving in 10 seconds or less. You may ask yourself, How can it be, what went wrong ?
Here are few things to start your check.
Pop-Ups
If your site is showing pop-up especially on the moment the visitor landed on your page ,it can be very annoying for some users. you can use pop-ups,but in elegant way. don't show them immediately when the visitor arrives, wait for 20 seconds or so and then gently draw your visitor's attention.
Sounds
Most visitors don't like to land on a page with auto played sound. this can also be very disturbing.
You may think of that as been invited to party with people you don't like.
Your visitor not necessarily have the same musical taste as you, and at the moment he just want silence.
Our advise is to remove all of those auto played sounds.
Slow Load Time
The visitor that just arrived to your website along with 50 other visitors clicked on a page and it takes
a few seconds for that page to load. He thinks to himself, why should I wait? and want to leave you website.check that the internet service provider you use is fast enough and that your pages are speed optimized. For example, too many pictures or few big ones can slow you page load time.
Not Finding The Content He Was After
This is a case of visitor that thought he is in the right place or was looking for some specific content
,but didn't find it in your website. In case you buy targeted traffic, the contextual targeting has better change your visitors will stay longer, because they were showing some interest in your niche.
Bad Looking Or Lack Of Visual Design
Treat your website page as your face to the world.
If someone just landed on your page and it looks not very attractive, he may want to leave.
You want to keep it good designed, professional and well looking.
People are naturally attracted to visual good looking things.
Content Not Clear
When a visitor come to your website ,he should be able to recognize what your website is about and what your company does within seconds.
A fail to clear your site aims or causing confusing like mixing too much ideas can make him leave.
Browser Issues
You should design your site to support all types of browsers. Page on Google Chrome may look different than on Internet explorer or Firefox.
Browser problems come in many shapes, sizes and variations. The best thing is to be prepare and check this from ahead.
Hard To Navigate Site
Think about a visitor that just arrived to your website. He is new there and not so Familiar with what you already know. It should be easy and clear navigation, intuitive and straightforward.
Avoid using Flash-based navigation it tends to be bad and hard to use.
Too Much Ads
if someone comes to page and he sees advertising ads all over and a skim content he may think twice if staying. if your page is short (300-400 words), don't use the maximum number of Ads (AdSense units allowed 3 ad + 3 link). It is totally legitimate to use advertising ads in a website, just make the right mix between your content and the ads.
Page Readability
Some fonts types are not appealing and tend to leave not much impression on the viewer.
select readable and clear fonts for your pages. you can experiment with different fonts on this website: typezebra. Also a bad combination of colors can make text difficult to read. best is to keep it simple and clean.
There can be many other reasons why people will leave your website without really visiting it.
make sure you did your best before you invite visitors to your website.
These simple advices can help you to get a better conversion rate from your visitors.