7 Link Building Strategies That Are Easy To Use
---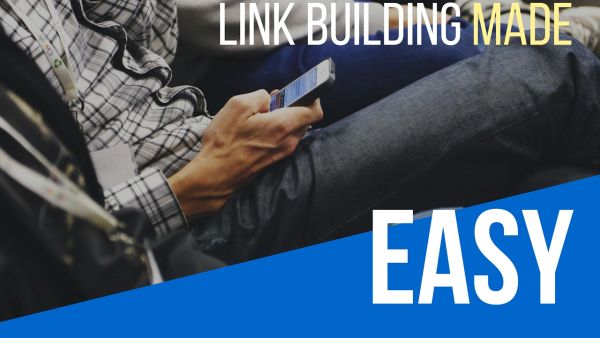 actproxy.com
I know that, not all link building methods are easy to follow and carry out.
For some, you need to have some specialization and putting more efforts making it right.
Therefore, in this post I picked few that are easy to follow and you can start with right now.
Not all will bring you instance results, but they certainly worth to know ideas.
One I favor more, is finding links opportunities using Scrapbox.
Keep reading to find more.
There are few ways for defining the process of Link Building, but we can crudely divide this art into 4 steps:
• Link Prospecting /Research
• Link Building Outreach
• Link Analysis
• Reporting
In this post, I'll mainly talk about Link Prospecting and how to find prospects and also will touch some of the part of Link Analysis.
Outreach is a subject for a post of it self, while Reporting is about recording and measuring your efforts.
Feel free to ask about anything using the comment.
---
BlogDash
Guestr
Link Building Using Scrapbox
Screening with Paywall
Link building With Youtube
Two stage broken link building
Creating a resource page
---
BlogDash is a blogger outreach platform designed for Bloggers to communication and to build relationships.
It allows bloggers and businesses owners to find opportunities ,get information and to engage.
It said to have over than 200,000 registered bloggers at the time of writing.
BlogDash is 100% free for bloggers ,but cost $250/month for business.
If you have businesses, you can use BlogDash to find bloggers that can do for you:
Product reviews, event invitations, guest posting, advertising, partnerships, and more.
As blogger, you get pitches and can apply to others requests.
Let's see how it works


Businesses owner that wants to make a blogger outreach, start by creating a new campaign.
He than finds Bloggers to reach, selecting the best ones to help him with his product or brand promotion.
Filters to select blogger can be:
Social media signs: Twitter followers, Facebook likes, LinkedIn, Google+, Klout score, etc.
SEO signs: number of pages indexed, Google Page Rank, Domain Authority, Page Authority, Alexa, etc.
Location, language, blog type, specific interests and more.
He than might engage with a blogger from his posts, using social accounts or emailing to him.
According to the blogger pitch preferences, the businesses can pitch him with the product or brand requesters.
The final stage is to track and see the request is on the right path and filled by the blogger.
Below you can see a pitch example.
The campaign asks for bloggers from home improvement nice to make a post.
The blog DA is 40+ for post of around 500 words with photos and one contextual backlink.
This is a paid campaign, so actually it's paid link (against google's policy)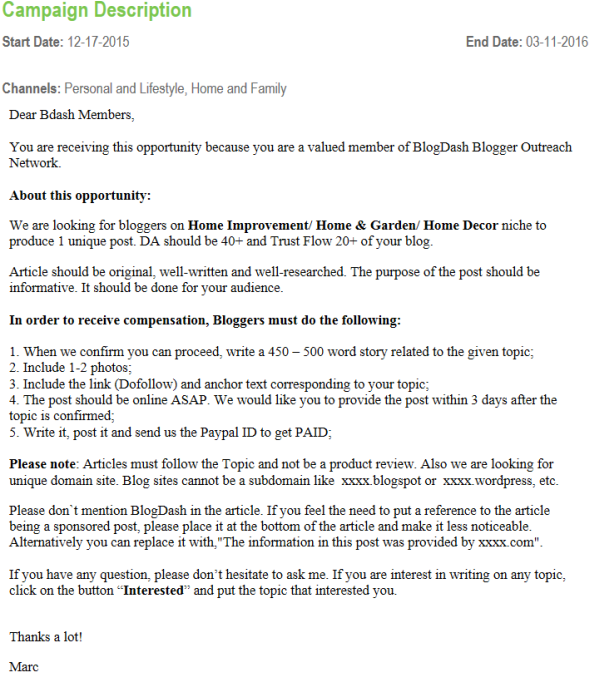 As we saw, one way to use BlogDash, is to to look for potential guest blogs for link building.
Define what kind of blog you want to make relation with and what you're looking for.
Blogger's cooperation can take many forms, like mutual sharing of posts in social media, guest posts, reaching influences and more.
Guestr is another service that helps website owners to find guest bloggers to write for them in exchange for a backlink.
The social media profiles, such as Twitter and Facebook are requested so the website owner can get some idea on the blogger website.
Also the Klout score is shown to for better understanding the blogger social media influence.
If you're blogger, you be bale to find guest posting opportunities for particular niche and to pitch sites.
When adding your website, you need to provide Category, Title, tags, description and Monthly Visits.
The others parameters as PageRank ,Pages in Google and Alexa Rank are gathered automatically.
Finding opportunities is easy, browse by category ,tags, Page Rank or keywords.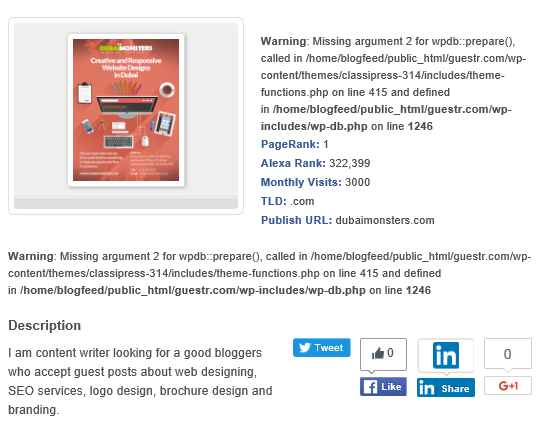 3. Link Building Using Scrapbox
Scrapbox is multi tool used mainly for harvesting URL's according to search parameters.
This Search Engine Harvester tool can find you pages with keywords, produce long-tail keywords from a seed word,
scarp for emails, make blog comments posting and much more.
Note: if you think about purchasing the software, use the link http://www.scrapebox.com/bhw to get a 30$ discount.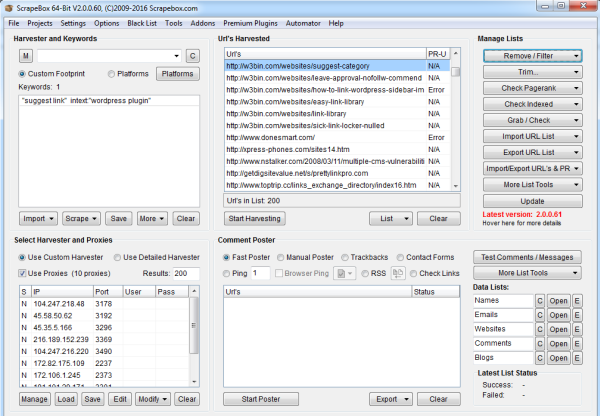 To scrap means looking for a keyword phrase in web pages.
scrapbox can scrap thousands and even million pages at very fast speed.
You'll need to use proxies for that, because Google and other search engines ,
Don't like to get many requests from the same url at a short period of time.
You can buy some cheap proxies here .For 5$ per month you'll get 10 shared private proxies.
Or you can use the software to find a free public proxies for you, but take into account they are over used and will probably burn fast ,because so many people use them.
To start scrapping you need a footprint.
Footprint is actually a search phrase you want to run.
You can use simple footprints or create more advanced using Google search operators also called-search modifiers.
Here are the most useful operators:
(1) intext : restricts results to documents containing term in the text
(2) intitle : restricts results to documents containing term in the title.
(3) inurl :restrict the results to documents containing that word in the URL
(4) site :restrict your search results to the site or domain you specify
(5) "Term" Exact Match Search
(6) -Term Query Exclusion Modifier
(7) AND Query Combiner
(8) OR Similar Query Search
(9) Filetype : File Specific Search
(10) Inpostauthor : Blog Author Search
And some commonly used footprints:
"powered by wordpress"
"leave a comment"
Inurl:.edu "Powered by wordpress"
inurl:"live_comments" intitle:"pligg"
site:.edu "resources"
Let's see some examples.
Find pages that has these words (1)
intext: "give away"
Find resource pages according to the url with the dogs word (3,7)
Inurl: resource AND "dogs"
Search Google for only the exact match of your (5)
"link building"
To find WordPress edu site, you can use the footprint (3,5)
Inurl:.edu "Powered by wordpress"
Search for specific authors posts (10)
Inpostauthor: neil patel
Search for pdf file in edu sites (4,9)
site:.edu filetype:pdf
Make sure both queries appear in the search (5,7)
"neil patel" AND quicksprout
Remove words from your search (all sites with neil patel without the word quicksprout) (5,6)
"neil patel" -quicksprout
A few more usefull footprints
Looking for sites which accept guest posts
allintitle:guest post guidelines
intitle:write for us
"guest blogger"
Sites with resource page
intitle:resources
inurl:resources
Inurl:links
intitle:"other resources"
CommentLuv Sites
Intitle:"CommentLuv Enabled"
"CommentLuv Plugin"
"CommentLuv Premium"
"CommentLuv Enabled Blogs"
And if this is not enough, you can get more ideas from this free on-line link search tool.
How to build links using Scrapbox
There are various ways to use Scrapbox for link building ,but the process is basically the same.
1) Scrapping pages for specific terms using footprints
Scraping and using footprint is easy.
After having footprint and running scrapbox you'll get list of results.
Take the results and remove duplicate urls.
You can also remove duplicate domains.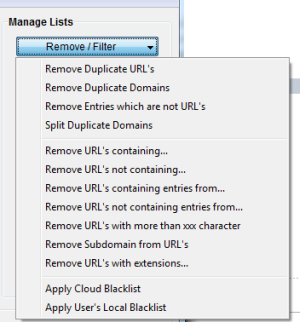 2) Harvesting the results with Scrapbox and filtering them
Export the filtered results to excel or use PR checker addon in scrapbox.
I prefer the first option, using Ahrefs for finding quality links.
In the excel, I add few columns like: remarks and status.
This helps me to add my notes and mark the status for the Outreach, so I can easily follow.
I update the status like this:
Waiting– for people I sent Outreach mail and I wait for respond.
To reach – for new ones I want to use for my Outreach.
Skip– pages that I don't want to reach now.
Not relevant – pages that are not relevant (can also delete them).
Placed– links that placed (successful Outreach).
3) Running backlink analysis on the results
Take the list of candidate urls and run them using some kind of link checker tool.
Ahrefs or Moz open explorer are good choice.
if using Ahrefs , I disqualify any link with domain rating (DR) under 30 and looks for DR of 50 and above.
For Moz it will be Domain Authority not under 15 and better above 30.
One good thing about Moz is the spam score.
You can see the score and reasons why.
You want to get links from sites with no spam score or very low.
I seek this to be no more than 3 and prefer 0-1.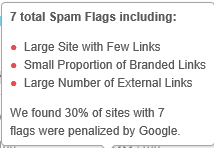 Another thing you want to check, is the OBL is not too high.
OBL is the number of outbound links in a page.
The more links pointing out, you get less PR and juice for your page.
Better to select pages with OBL less than 80.
4) Doing Outreach for getting link
Now that you have good prospects to make outreach ,go and check the website.
First, look at the page to see if it's relevant and worth your efforts.
If yes, get the author details and sent him a mail.
For that you want to use good outreach template.
You can find few outreach templates that are general for what you need.
But, please don't use them as is.
Add at least two lines in the beginning with something personal about the author, site or post your read.
Than, go to the point. Doing so, will increase your successful rate.
What can you expect ?
Even so, I get around 1:7 responds for my emails, I get a link for around 1:15 emails I sent.
So, don't be disappointed from this, it takes time and effort.
I know some others are speaking about higher succession rates.
It all depends on your reputation, industry and what is your linking asset.
Broken Links Building with Scrapbox
Scrapbox has a free addon called Broken link checker.
After you import the URL's from the harvester, press start and it will begin scanning the url's.
Stand on each url to see the page links status.
A dead link should be marked as Dead, error 404.
The 404 is HTTP standard response code for Not Found which means -Broken Link.

You can export all dead links to excel or text file for easy link prospecting later.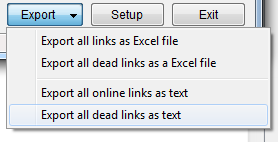 When having a list of links, you can use the two stage broken link building technique (see later).
4. Screening with Paywall
A paywall is a system that prevents access to a webpage content for users that are not paid subscribers.
The classic example is newspapers that use paywalls where only paid subscribers can read some posts.
It can be further classified as hard or soft paywall.
Hard paywalls allows no access at all if you're not a paid subscriber.
This content is usually giving high value to the user and more targeted for niche audience.
Soft paywalls allows some degree of freedom, like limited number of articles per month, showing several sample pages or only part of the article.
There is also the combined approach, to allow free access to specific content, while keeping premium content behind a paywall.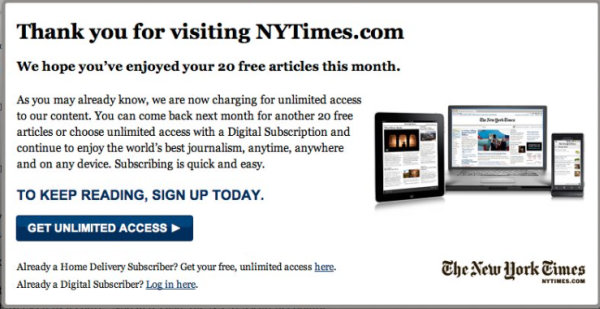 You can implement the same idea in your website for link building.
Allow users to select between paying or linking to you if getting access to your premium paywall content.
Many website directories are using this concept, letting users to select between paying for listing or giving a reciprocal link instead.
Directmylink is one sample for that.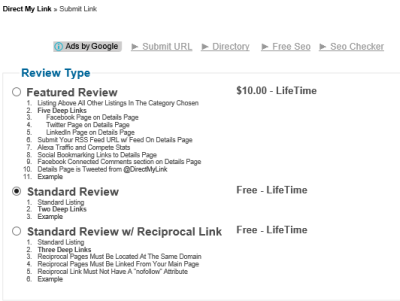 There are bunch of wordpress plugins like: Thrive leads and Bloom that allow to create gated content (paywall).
One nice plugin is "social locker" that asks users to pay in social sharing to get access to a gated content.
You can look at this as kind of soft paywall, because it only cost a share.

5. Link building With Youtube
YouTube has over a billion users with many of them spending hours in watching videos from this network.
Can you see the big opportunities we have here ?
You want to find a video in your niche that has become successful and try to do the same.
You should look for YouTube links with untapped keyword phrases that has large volume and low competition.
For that, you can use any keyword research tool as: Keyword Planner,long tailed pro,Rank Tracker.
For this illustration, I used rank tracker keyword research tab:

Now, go to YouTube and search for the target keyword.
We look for outdated videos that have gained thousands or millions of views.
The new version you're about to create ,has to be something better in content and visual look.
Actually, we are doing YouTube skyscraper ,the content should be more update and fresh ,longer in depth and looking better.

When your content is ready, ask for links from thee ones who linked to previous content.
Find these linkers using link evaluating tools as: Moz ,Ahrefs, Majestic,etc.
This can bring you new links as well many visitors, if your video will be at least as good as the older one.
Here are the numbers of links and shares this one got:


Tips To Promote Your YouTube Video
I like to call these actions youtube seo tips, and they can help you stand out.
1. Include a detailed and accurate title and long description of at least 250-300 words to the video.
2. Add at least 2-3 tags to the video.
3. Add a call to action asking people to comment and vote for your video.
4. Promote your videos in social media channels.
5. If you have some budget, promote it using YouTube Ads to bring visitors to your page.
6. Make sure your video is indexed on Google. You can use Google Add URL for that.
6. Two stage broken link building
Finding broken links is easy and can get you some great links.
I already talked about this in 40 White Hat Creative Link Building Techniques
Here is how you can do that.
First, install the chrome extension Check My Links that will be of great use in the process.
Stage 1: Finding backlinks opportunities
Use a Google query or Scrapbox for finding relevant pages on your topic.
Lets say: "recommended resources" + dogs
Click on any of the pages for finding broken links.
When you in the page, left click on the Check My Links button and allow it to scan the page.
Any broken links, will be highlighted in red as Invalid links.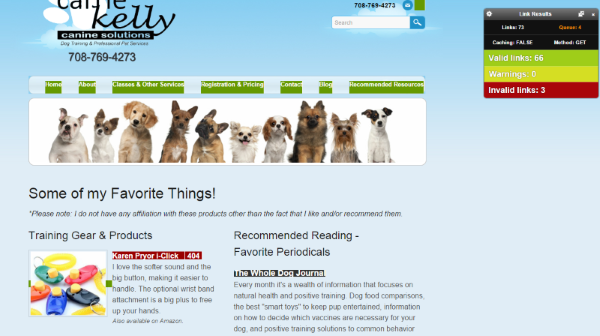 Usually most, people will sent an outreach email to webpage author asking him to replace the broken link with their new one.
But, we'll take this one step further.
Stage 2: Look for all domains that point to the broken link
Why stop there ?
Let's see who else has outbound link to the broken link url.
Copy the broken link and use Moz Open Site Explorer ,ahrefs or any other link building tool to find more
Domains that points to the same page.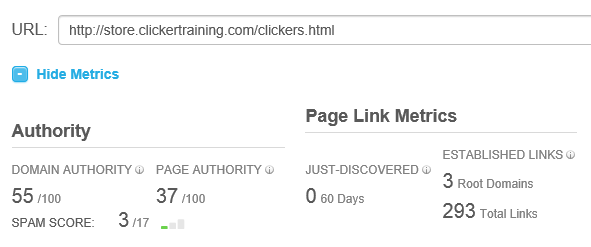 In this example, I find 3 more root domains.
Imagine now, how you can multiply your links if sending mail to all of these linking domains!
7. Creating a resource page
By saying resource page I don't necessary mean to pure resource page.
It can be FAQ, Q&A, testimonial, Ask me page, recommended reading or resource page.
This kind of page has two good uses:
Others can link to your valuable page or you can link to others from that page.
Building a mean-full page for your readers with good design and in demand content ,is probably to be noticed and others will be linking to it even without asking.
Aleyda Solis has a Mobile SEO Resources page which is not too fancy to be honest, but with 80 back links from 31 different domains.

Randy Krum has a wonderful Infographic resource page ,which BTW, I gave link to from my own resource page 🙂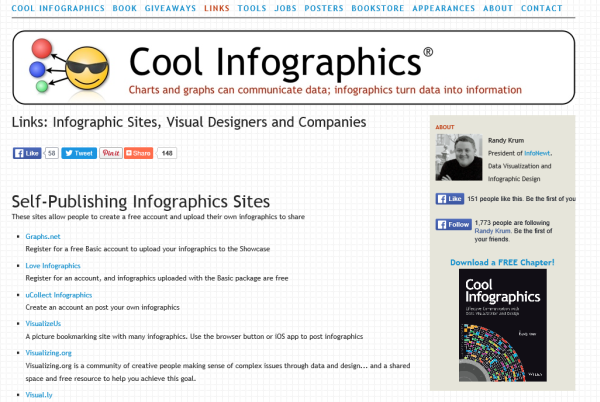 The page has 88 backlinks from 29 different domains.

The development ideas are endless for what you can put in such page.
It's easy to build and you can grow the page in time to add more content.
Another way using it, would be linking to others from this page.
This is kind of link exchange, to avoid the need to link from the same page you got a link to.
If you do that, make the page with relevancy and one major topic. Don't link to non relevant websites.
Second type which is easy to create page and good to have is Q&A.
Question and answers are pages that cited on regular basis.
They have few advantages: they can start as one small page and become bigger with many pages and more content,
You can write on many subjects and it don't to be long answers.
Google displays many of the "What is" questions from Wikipedia or other good answering sites as Quora.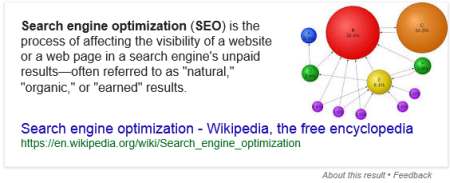 The third type is "How to".
You probably familiar with the successful site wikihow.
It's very illustrative using visuals and breaking the process into steps on how to do things.
It also has Sources and Citations sections for some of the posts.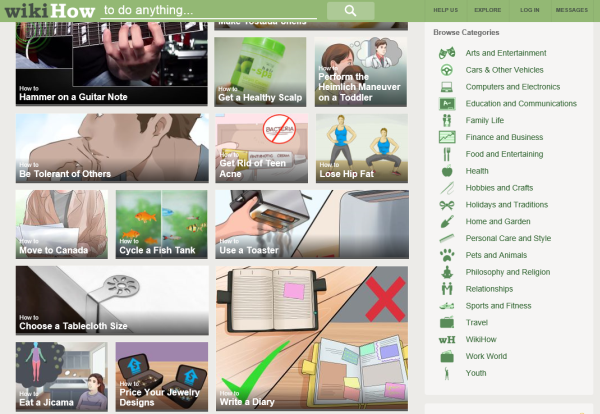 I'm now sure you thought about the opportunity here as I did, How to get links from this ahres DR of 76 domain ?
Well, you can become a contributor ,but the links are no follow any way 🙁
On a second thought, I wouldn't drop that idea, because many pages gets huge amount of traffic.
So If your link is there ,you have a chance getting some nice delivery of traffic for your website 🙂
Take a look at one page traffic I picked randomly-


---
Finals
Link building is more than a technique and therefore it requires time and experience.
For making it successful ,you need to know how to find the best opportunities and how to turn them
Into successful pitches.
Write or tweet me what is the hardest part you find with getting new links and as I like to says, Happy linking!