Artificial Intelligence In Marketing
---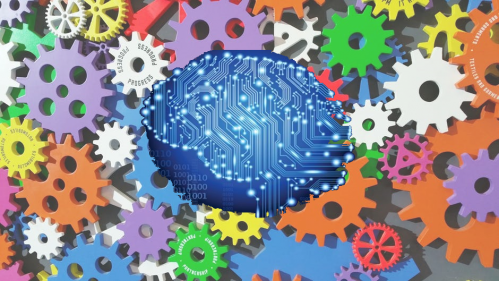 Artificial Intelligence (AI) is already here in many areas of our lives, and this trend is about to expand even more.
We shall review in this article some interesting AI applications that can boost marketing and generate more leads.
Machine Learning, deep learning, Internet of Things and big data all goes together with AI as they are components the completes
The big picture of this vast subject.
---
Chatbots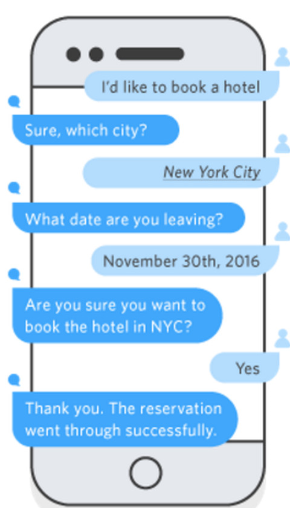 Traditional Chatbots can be found in many websites and online business today.
Their main usages are instant messaging, virtual assistance, leaving messages on the site and answering general questions.
Simple Chatbot can give answers from a database for specific pre-known questions.
AI Chatbots are more powerful and able to answer on many of the customer's questions that are not necessarily known from ahead.
They look more natural and human-friendly to the visitors and can give guides and recommendations.
Such applications are available today in big firms as banks and insurance companies, and this is just the beginning.
Predictive Marketing

Every time that visitor surfs on the Internet, he creates a new piece of data available for AI.
Examples of such actions on a website are: click on a user on a button, search terms, time on the page,
heat maps and view interests, behaviors, etc.
This information can be stored for later processing to learn about the customer as much as possible.
With the help of Artificial Intelligence, next time when the visitor or similar group of visitors are identified (using cookies is one way)
a targeted marketing campaign is launched to them.
This campaign can be targeted to any goal: consume more content, stay longer on a page, buy something, click on a button, share in social media and more.
Making a buyer persona on the fly

This method is an improved version of predictive marketing when the AI does it all live when the visitor in site.
AI gathers background information from the user actions, behaviors and interests and also from the user itself.
It can rise smart pop-ups to ask for the user preferences or offer new ones based on the information it already has.
Ultimately, it can figure what type of buyer is now on the website and start with customized targeting campaign.
Having the right target audience with a defined buyer persona can raise chances for successful campaign and for commercial websites, this translates into making more money.
Image recognition

Image-based social networks such as Instagram, Pinterest, and Twitter are popular these days.
For instance, Instagram marketing has a dominant market share with increased ROI from social media.
AI tools can analyze a mass of photos and images in relatively short time compared to humans to extract information or answer questions.
Example one is a company that analyzes social network images to know what audience and geographic are using its product.
Another use is finding trends for a specific industry from social media, like what is the most popular beverage or snake these days?
Big companies can do a lot with such information and can change their marketing strategy accordingly.
Facial Recognition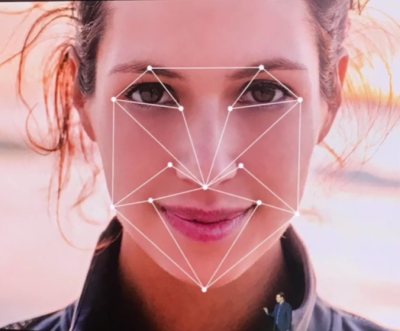 Facial Recognition is not a new thing and exists in smart devices as Apple iPhone Face ID technology.
In the past there were AI uses for marketing as detecting the gender and displaying a custom message accordingly.
Some innovative ideas are:
-Serve personalized ads according to person mood. If the person is sad, we can show him a melody and quite a music
Ads and if he's happy more energetic and vibe Ads.
-In pay per view, advertisers can use AI to check how real users are viewing their ads and where the focus goes.
If the users aren't viewing, they will not need to pay.
-Use face recognition as the security key for social applications as Apple does to increase sharing
Voice Search Queries

Siri, Aleax,Cortana and other virtual assistance or voice command bots are available and widely used.
Because there is an increasing demand for users to carry voice commands and Voice search queries,
Marketers need to optimize for long-tailed voice queries.
Such optimized pages can bring more traffic from voice search queries if they are tuned for this intent queries.
Answering questions are the best way to solve users problems and to get additional website traffic.
Data Mining For Marketing

Tools for data mining can examine large databases and other information sources to generate new information.
With the help of AI this, specific marketing information is pulled to use for special campaigns.
Example: search for emails of business in new jersey and lunch an email campaign on them, find the sites where most people in ages
Of 25-45 spend the time, find the most common hashtags in social networks, etc.
Artificial Intelligence Marketing Tools

We can't finish this article without mentioning a few AI marketing tools.
Acrolinx
This software reads a written content and gives a score based on the grammar, style, clarity, and branding.
This tool can help in creating a better content and more engaging content.
Drift
This is a chatbot that can also capture leads and collect visitors information like email and name.
Rocco
This apps work with social-media accounts and can suggest fresh content to your followers.
Marketbrew
This Artificial Intelligence Platform claims to predicate search engine behavior with an average correlation score of 70% it's mostly suitable for SEO Teams
Genie
An ai-powered recommendation engine that provides the most accurate predictions of consumer purchase behavior
Google Cloud AI
This amazing API provides many services, here are the most:
Modern machine learning products with pre-trained models and the ability to generate your tailored models.
Anticipate what job seekers are looking for, build interfaces like chatbots for interactions between users and your business,
make videos searchable and discoverable, classifies images into categories, detect objects and faces within images,
find and read printed words contained within images, convert audio to text with speech recognition, extract information from documents, news articles or blog posts.
Jetlore
Jetlore is AI-powered prediction Platform that takes the guesswork out of rule-driven automation and intuition-based marketing.
It's providing the most optimal decision for each unique consumer.
Onespot
This content individualization platform enables brands and publishers to provide a personalized experience.
With a tactic that helps to increase content consumption and will keep visitors coming back for more.
Salesforce
Salesforce Einstein is a smart AI CRM. It can deliver predictions and recommendations based on your unique business processes and customer data. It has many features as lead and opportunity scoring, identifying customer sentiment and sales Analytics.
---
Finals
This article purpose is to be simple and to introduce the subject, it's just the tip of the iceberg on AI marketing.
We'll surely be going to see many more parts of AI integrated into marketing products, for now, most of these products are
Targeting medium to big companies and cost much, but I expect that more cheap products for smaller websites are on the way.