Popunder Traffic
  What Is Pop Under Traffic?
Popunder also called pops or on-click is advertising window that pops behind the main web browser window when you surf.
In contrast to Popups ads that show in front of the user browser.
Some people find that pop under traffic is more efficient than pop up traffic because it shows less disruptive to the user.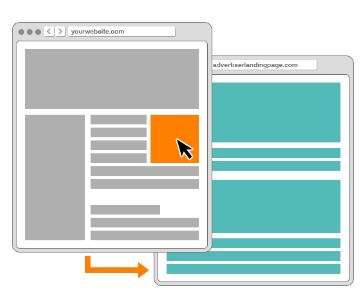 Above is a  typical Popunder Ad Example.
Therefore the main difference between pop-up and pop-under ad is on the placement location of the advertising window,
Which can be up or under.
  How to use Pops ?
The main purpose of using pop ads is to generate leads.
Most of the times, you will use pop by redirecting to the advertiser's page to show an offer.
But it can be also by using a pre-lander page with no signup form, made for the purpose of warming the visitor before making a direct offer.
To make it work, the page needs to be attractive and focus on the same idea as the user seeks.
It's only reasonable to show a PC game adverting on a PC console websites, but a fashion interest pop up is not likely to work.
  Types of ads
There are more than few options on how to display ads, but the standard ad Banner Sizes are:
Medium Rectangle: 300×250 pixels
Leaderboard: 728×90 pixels
Pop under: 720 x 300 pixels
Wide Skyscraper: 160×600 pixels
Square Pop-Up : 250×250 pixels
Vertical Rectangle : 240×400 pixels
Full Banner : 468 x 60 pixels
Half Banner: 234 x 60 pixels
Rectangle: 180 x 150 pixels
Button: 120 x 90 pixels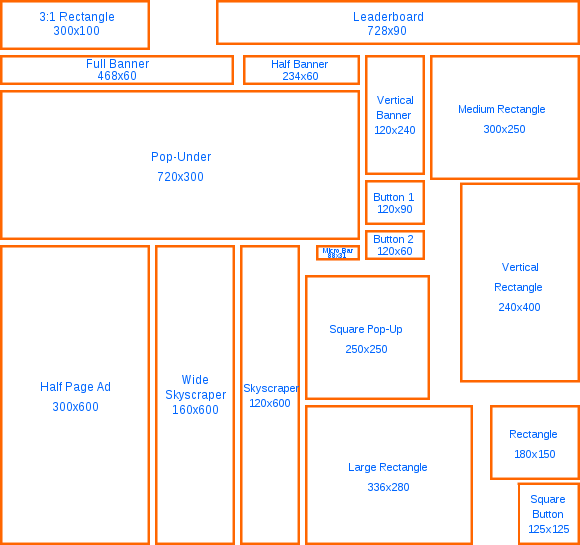 Mobile popunder traffic
Pops are a good selection for all advertising platforms as well for mobile.
in contrast to other Banners that have limited viewability on mobile's screen, popunder works smoothly.
This is why mobile popunder traffic is the preferred way for many advertisers.
You can buy popunder traffic for mobile or targeted traffic.